December 10 is World Human Rights Day. It is a day that is observed every year and celebrates the 1948 Universal Declaration of Human Rights. In 1950, the Assembly passed resolution 423 (V), inviting all states and interested organizations to observe December 10 of each year as Human Rights Day.
The International Labor Organization (ILO) has launched a year-long campaign to mark the 50th anniversary of two landmarks in the history of human rights: the International Covenant on Economic, Social and Cultural Rights and the International Covenant on Civil and Political Rights, founded on the principles that all people are born equal in rights and in dignity.
The campaign under the motto "Our Rights. Our Freedoms. Always" will center on human rights and the "four freedoms" – freedom of speech and worship, freedom from want and fear. The four freedoms were goals articulated by United States President Franklin D. Roosevelt on January 6, 1941.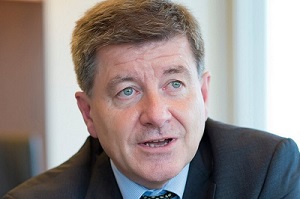 "The U.N. 2030 Agenda for Sustainable Development – an ambitious global framework strongly anchored in human rights – offers a timely opportunity to mobilize for a renewed effort to make respect for these rights a reality for all," says ILO Director-General Guy Ryder. "The 2030 Agenda sends a powerful message that without universal respect for human rights there is no sustainable development."
The ILO continues to highlight the fundamental connection between human rights and labor rights and the realization of decent work for all: work carried out in conditions of freedom, equity, security and human dignity.
The provisions of the two covenants echo the fundamental principles and rights at work concerning freedom from child labor and forced labor, freedom from discrimination at work and freedom of association and collective bargaining. "They are enabling rights, underpinning fairness and justice in the world of work," says Ryder.

"We join our efforts with those of the international community to ensure that the rights of women and men, girls and boys everywhere are respected. We are committed to action in the world of work to respond to the call for Our Rights. Our Freedoms. Always."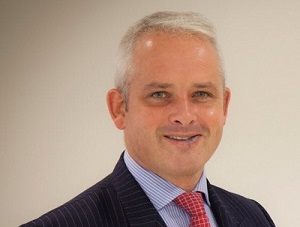 The U.K.-based charity Human Rights at Sea has also come out in support of World Human Rights Day. Human Rights at Sea is proud to have its charitable objectives underpinned by the Universal Declaration and is working towards supporting all international community efforts to raise the profile and research into human rights abuses at sea.
CEO, David Hammond said: "The fundamental rights and protections that stem from the Universal Declaration are the foundations that provide states and interested organizations around the world the basis for providing support on behalf of those who are abused, who do not have a sufficiently loud enough voice to make themselves, or their plight heard. I am very proud of the charity's work and our achievements in support of this life time effort and which must continue on long after we have gone."
Download the Universal Declaration of Human Rights here.