Netherlands Tests Offshore Wind Farm Shutdown to Protect Birds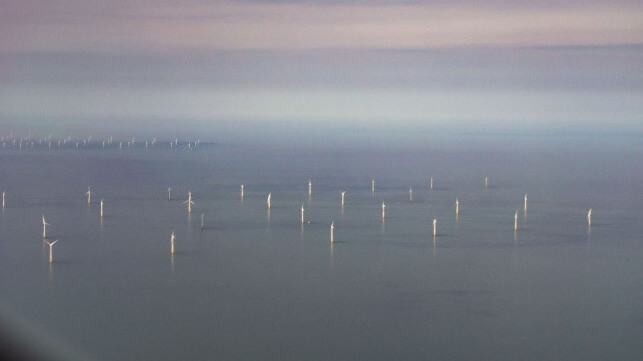 The Netherlands' energy ministry has tested out a novel approach to protecting migrating birds from any potential hazards posed by offshore wind turbines: briefly shutting down windfarms.
During a short four-hour nighttime test, the Borssele and Egmond aan Zee wind farms were shut down to bare minimum speed, allowing migrating seabirds to fly by with lower risk. According to energy minister Rob Jetten, the test was an "international first" for efforts to mitigate the impact of offshore wind farms on bird migration.
"Nowhere in the world are wind farms at sea shut down to protect birds during massive bird migration. We want to keep the impact of wind farms on nature as small as possible and we do this with this measure, among other things," Jetten said.
Beginning this fall, the ministry plans to conduct shutdowns like these more frequently, using advance planning on bird migration patterns to minimize disruption to the power grid. With the right timing and advance notice, grid operators can balance out the shutdowns using other sources of power generating capacity. The owners of the wind farms will not be compensated for the lost income from the shutdown, according to Dutch media.
The impact of offshore wind farms on seabirds is difficult to assess, according to researchers with UC Santa Cruz, because dead seabirds from turbine strikes disappear into the water. However, the modeling for evaluating seabird populations and migratory movements is getting better, as well as the predictive modeling for bird strike risk.
"We've been studying these species for years, so we have a fair amount of information from surveys and tracking studies about what species are out there and where they go," said Donald Croll, professor of ecology and evolutionary biology at UC Santa Cruz, in an interview last year. "We've also been developing population models that can be used to assess the impacts on seabird populations."
The topic is an area of active study. In a well-publicized test conducted off Aberdeen in 2019-21, operator Vattenfall took radar-guided video footage of seabirds near a turbine for two years (during daylight hours only). In 10,000 recorded interactions in daytime, it found no instances of bird strikes or near-misses.