NCIS: Fire Aboard Destroyer USS Carney Was Arson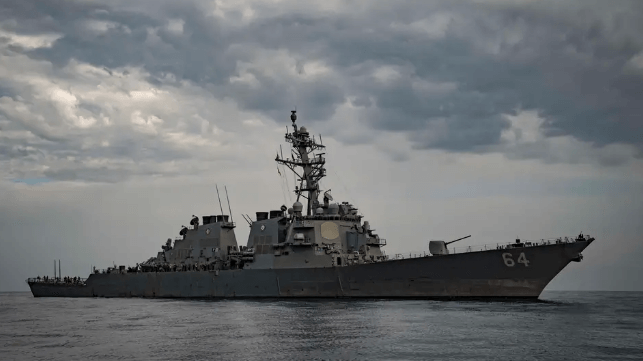 The U.S. Navy Criminal Investigative Service (NCIS) believes that the fire aboard the destroyer USS Carney last December may have been arson, and it is offering a small reward for information leading to the identification of those responsible.
In the early hours of December 23, 2023, a fire broke out in a compartment aboard USS Carney. At about 0343 hours, the crew reported smoke and flame; they were able to extinguish the blaze and air out the affected compartments quickly, with help from the local fire department and the crew of another nearby destroyer. Six crewmembers were hospitalized for smoke inhalation, and the service has not disclosed the extent of any damage to the vessel.
The U.S. Bureau of Alcohol, Tobacco and Firearms sent fire investigators to help with the after-accident inquiry. ATF is the government's premier source of arson investigation expertise, and it also contributed to the examination of the amphib USS Bonhomme Richard after the devastating fire on board in 2020.
Last week, in a new sign that NCIS believes that the fire aboard Carney was intentional, the agency announced a $2,000 reward for information that leads to the identification of the culprits. Tips may be submitted anonymously via the NCIS tipline.
USS Carney is an early Arleigh Burke-class destroyer, commissioned in 1996. Her career highlights include a successful anti-piracy deployment in 2011, at the height of the Somali piracy epidemic. She boarded nine suspect pirate vessels, captured 30 suspected pirates and disrupted four piracy attempts in progress. In 2016, she performed a rare shore bombardment mission with her five-inch gun in an operation against ISIS militants in Libya. She has been homeported in Mayport, Florida since 2020.
The effects of the fire did not keep Carney in port for long: she was at sea in March for exercises with the Dwight D. Eisenhower Carrier Strike Group.