NASSCO, Navantia Partner Up for West Coast Offshore Wind Projects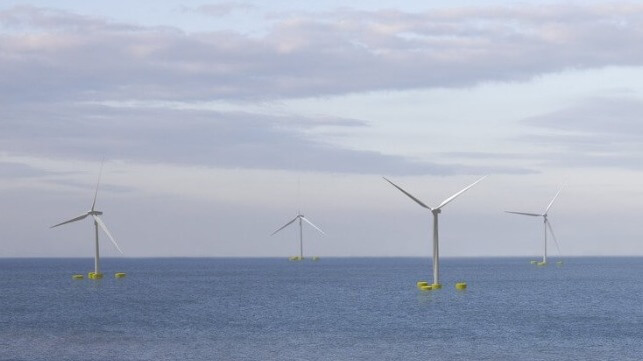 General Dynamics NASSCO is joining forces with Spanish shipbuilder Navantia to compete for future offshore wind contracts on the U.S. West Coast.
Last year the Biden administration has auctioned five offshore wind lease areas off the coast of California, securing bids from five different experienced developers. The sites are all in deep water, and will require floating platform technology to develop. This is a costlier and more infrastructure-intensive method of construction, and has never been done before in the 800-1000 meter water depths of the California shelf. It will require building floating steel structures on a scale ordinarily found in the oil and gas industry, and that means new opportunities for shipbuilders.
Developers will also need to charter some quantity of Jones Act-qualified tonnage to install and service the towers, and these specialized ships will have to be built in America. As the West Coast's sole deep-sea shipbuilder, General Dynamics NASSCO is well positioned to compete for those contracts. As an additional financial incentive, local supply chain partners like the San Diego-based yard could potentially benefit from a pool of $117 million in U.S.-content investment commitments, which the leaseholders offered during the federal bidding round.
General Dynamics NASSCO's agreement with Navantia centers on the prospect of building components and assembling floating foundations. It leverages Navantia's years of experience in the European offshore wind sector, including localization projects deploying Navantia technology, alongside NASSCO's local infrastructure and capabilities in the United States. If successful, the business opportunity is larger than just the first five lease auctions. California wants to install at least 25 gigawatts worth of capacity by 2045, and the U.S. East Coast market holds potential opportunities too. This could help keep NASSCO's drydocks busy in between contracts for support ships for the U.S. Navy, its primary business line.
"We're always looking for commercial work to complement our government work because it keeps labor level in the yard," explained Brett Hershman, director of government relations and business development at NASSCO, speaking to the Union-Tribune.