MSC Charters Cruise Ship to Bring Israeli Passengers Back to Haifa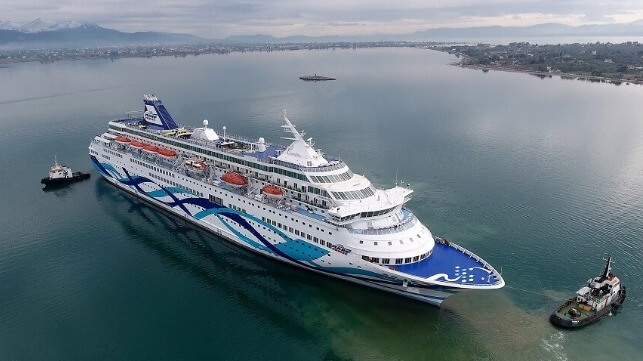 With a full-scale conflict under way in Gaza, cruise lines have suspended port calls in Israel's Mediterranean ports for at least several weeks. On one ship, that security-driven consideration left hundreds of Israeli nationals at sea, far from home - until the operator chartered an Israeli-owned cruise ship to take them back.
The cruise ship MSC Musica is home-ported in Haifa, serving the Israeli market with cruises in the Eastern Mediterranean. On October 5, the vessel got under way, bound for Limassol and Mikonos on her regular rotation.
When Hamas terrorists broke through Israeli border defenses and attacked civilian settlements on October 7, the situation for shipping interests changed in an instant. MSC Musica was under way off Rhodes when the attack began, and she called at Mikonos as expected; however, MSC decided that under the circumstances, she would not be returning to Israel. Instead, MSC Musica's itinerary would be cut short and Israeli passengers would be transferred to another vessel at Limassol.
MSC chartered the cruise ship Crown Iris from an Israeli operator, Mano Maritime, to return the Musica's 800 Israeli passengers to Haifa. On October 10, both vessels berthed in Limassol and carried out the passenger transfer. All passengers were back in Haifa on October 11, and MSC covered all related costs, the cruise line said.
Crown Iris (ex name Royal Majesty, Norwegian Majesty) is a 2,000-passenger cruise ship built in 1992. She has been Israeli-operated and home-ported in Haifa ince 2019.
MSC has suspended port calls in Israel through the end of the month, and MSC Musica - unable to return to Haifa - has anchored off the Greek island of Santorini.