Missing Submarine: Another Sonar Target Under Investigation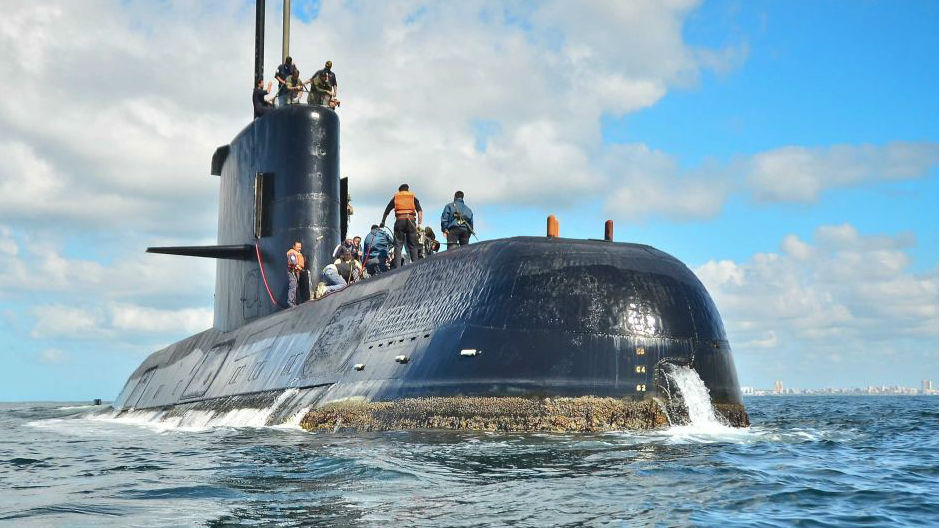 The Argentine navy says it is investigating a "metallic contact" found during a sonar search for its missing submarine ARA San Juan.
The submarine went missing on November 15 with 44 crew members on board.
Navy spokesman Enrique Balbi told a news conference that the new object was detected at a depth of 3,100 feet (950 meters). Another object identified last week turned out to be the wreck of a fishing vessel.
Balbi announced last week that they are no longer looking for survivors, although the multinational search operation will continue. "The extreme environment, the time elapsed and the lack of any evidence eliminates a scenario compatible with human life," he said.
The submarine was returning from a routine mission to Ushuaia, near the southernmost tip of South America. She had been ordered back to its Mar del Plata base after reporting water had entered through the snorkel, causing a battery short circuit "They had to isolate the battery and continue to sail underwater toward Mar del Plata, using another battery," Balbi said.
An explosion was detected in the vicinity which could have been the submarine imploding.