Military Sealift Command Civmar Prosecuted for Corruption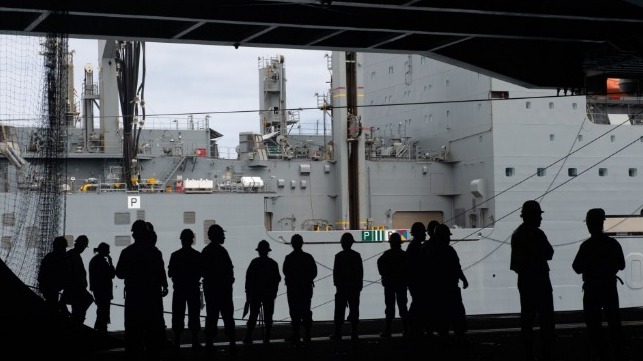 Capt. James Driver, a merchant mariner who served briefly as the master of the MSC fleet auxiliary USNS Charles Drew, has pled guilty to one charge of conspiracy to commit bribery for providing confidential information to a South Korean ship husbandry company and influencing the Navy to direct business to the firm.
During his tenure as captain of the USNS Drew from 2011-2014, Driver allegedly sent confidential copies of the ship's schedules and bids provided by competing ship husbandry companies to Sung-yol "David" Kim, the owner of South Korean agency DK Marine Service Company. He also allegedly attempted to provide Navy business to DK Marine, despite an existing Navy contract giving preference to a different firm.
In exchange, Driver allegedly received train tickets, hotel stays and an iPad for one of his children at Kim's expense. Driver also sought the possibility of a job with DK Marine after his retirement from federal service, and was allegedly led to believe that this was a possibility.
Under the terms of Driver's guilty plea, prosecutors dropped additional charges of honest service fraud and bribery, which would have carried the potential for a multi-year prison term. Sentencing guidelines call for 18–24 months' imprisonment, but prosecutors requested a light sentence below this level "based on Driver's substantial assistance to the government." The plea deal calls for three years of supervised release (contingent on continued cooperation).
The director of operations at the Military Sealift Command office in Busan, South Korea at the time of Driver's offense was described in court documents as an unindicted co-conspirator.