Merchant Ship Rescues Half-Destroyed Yacht in North Atlantic Storm
Last week, the crew of a good samaritan merchant ship rescued a sailor from a badly-damaged yacht in severe conditions off Cornwall. It was one of the first casualties caused by Storm Ciaran, which brought extreme winds to the North Atlantic, Bay of Biscay and English Channel over the weekend.
On Thursday, a sailor aboard a Norwegian-flagged sailing yacht put out a distress signal at a position about 700 miles off the coast of Cornwall. The Royal Air Force was tasked with the response, as its fixed-wing search aircraft have greater range than coastal rescue helicopters.
A French Navy FA50 Falcon maritime patrol plane found the stricken sailing vessel first and confirmed that its skipper was still alive. In the early hours of November 3, a RAF Atlas A400 search plane took off to take over the response mission, followed by a larger P-8 Poseidon maritime patrol aircraft.
A crude tanker, the Green Azure, responded to the yacht's request for assistance and diverted to the scene. While it was under way, the Poseidon held station near the stricken yacht to monitor the situation and guide the ship in.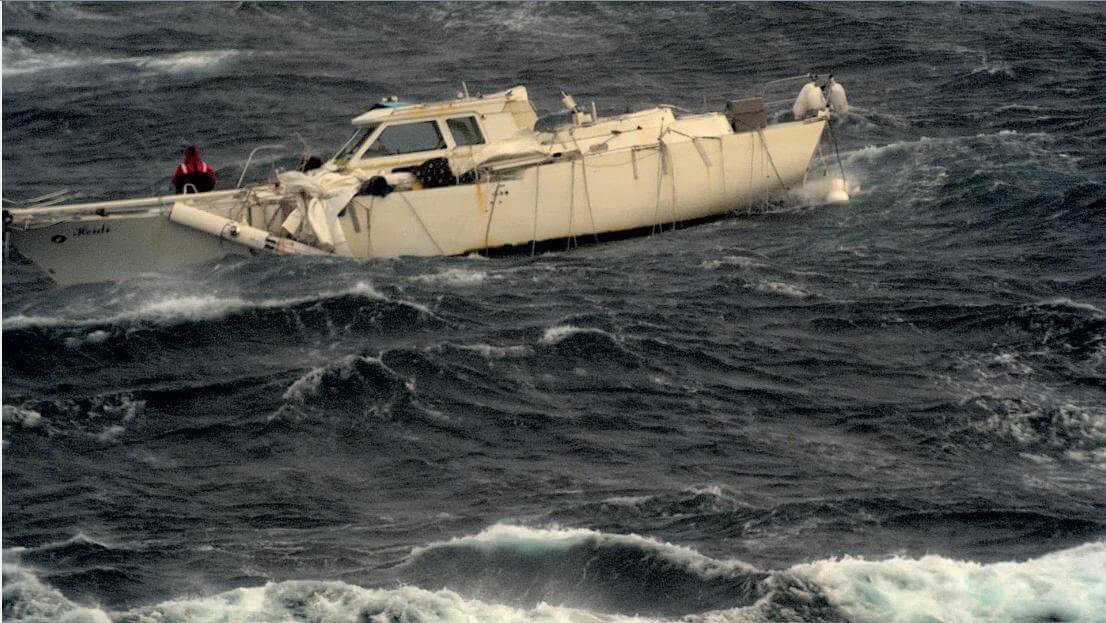 Images courtesy RAF
The Poseidon can carry an air search and rescue survival package, the Uni-Pac III, which was designed to fit in the P-8's ample weapons bay. If the yacht's skipper had been forced to abandon ship, the Poseidon would have deployed a rescue package, but this did not prove necessary, and the crew of the Green Azure successfully rescued the survivor.
"Poseidon aircraft and crews are on constant standby to respond to incidents such as this. The duty crew reacted quickly and professionally to help support the successful rescue of the sailor. The success of the mission is a testament to their professionalism and excellent training," said Wing Commander Adam Smolak of the RAF 201 Squadron.