Massive Fire Breaks Out at Seattle Boat Yard
On Wednesday morning, a major fire broke out at the Seattle Boat Company yard in Seattle's University District.
At about 0200 hours, the Seattle Fire Department received a report that the yard had multiple boats on fire. The first crews on scene found that the dry rack storage shed at the yard was on fire, and about 30 boats were affected. No one was inside the structure.
The fire department declared it a two-alarm fire and dispatched additional units, including the fireboat Chief Seattle and units of the Seattle Harbor Patrol. The U.S. Coast Guard and the Washington Dept. of Ecology helped with containing runoff from the fire scene, deploying float booms around the site. While firefighting foam was used, the department said that it was a biologically-derived and nontoxic formula.
At the peak of the response, about 100 firefighters were on scene. The fire was under control by about 0330 hours, and mop-up operations continued into the morning.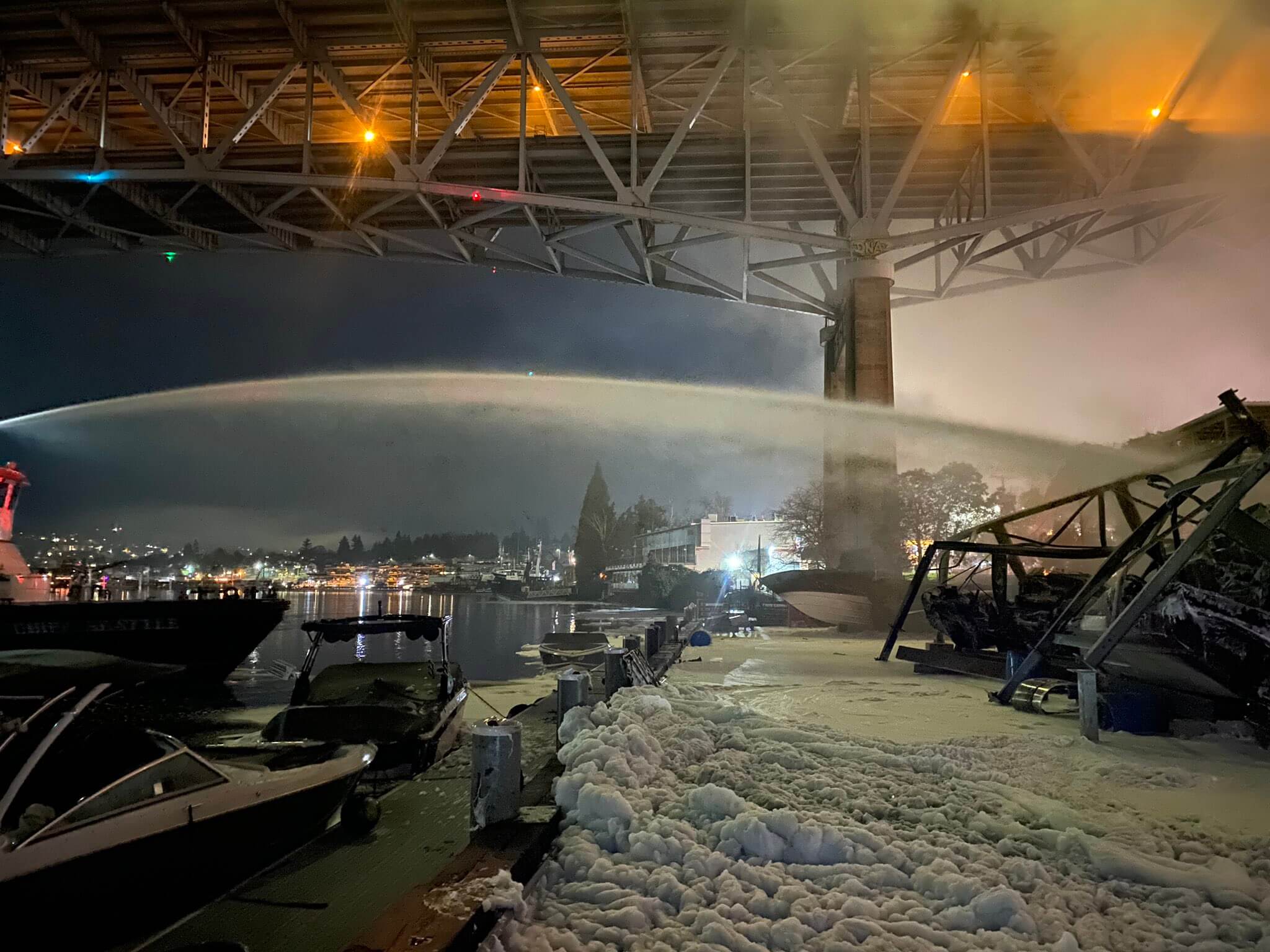 Courtesy Seattle Fire Department / John Odegard
During the response, a middle-aged man was found in a small boat next to the facility. Seattle Police escorted him out of the area, and he was taken to a hospital for evaluation.
After he was discharged from the hospital, police arrested him on suspicion of arson.
"A lot of challenges with this," said Seattle Deputy Fire Chief Tom Walsh. "Every boat has a gas tank, every boat has oil in it, every boat has fiberglass, and you can see that they're stacked like wood. So, it's just ripe to get a big fire out of it."