Maersk Exits Energy Sector Agreeing to Sell Maersk Supply Service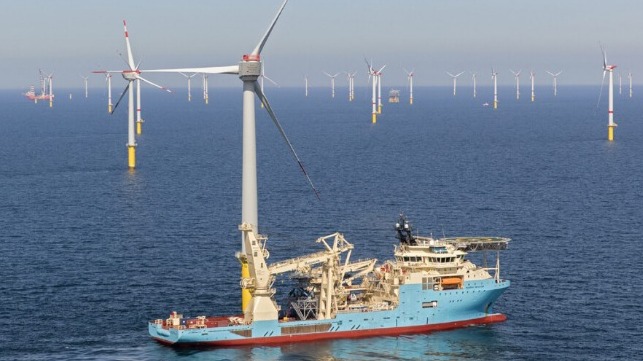 A.P. Moller-Maersk has reached terms to divest Maersk Supply Service, the last portion of the company's holdings in the energy sector. There had been rumors in recent weeks that the shipping company was planning further divestment as it seeks to concentrate its focus on its transition into a full-service logistics company.
Under the terms of the agreement, which establishes an enterprise value of $685 million for the offshore operations, A.P. Moller Holding, an investment company controlled by the founding family and parent of A.P. Moller-Maersk, will acquire Maersk Supply Service. The transaction is expected to close in Q2 2023, pending regulatory approvals. Because it is a related parties transaction, DNB Bank was retained to render a fairness opinion and confirm that the transaction value is fair from a financial point of view.
Seven years ago, Maersk began its new strategy around integrated logistics operations and recently has made major acquisitions for the landside operations as well as launching Maersk air freight. As part of the transition, Maersk had previously sold Maersk Tankers in 2017 to A.P. Moller Holding. That was followed by the sale in 2018 of Maersk Oil to what is today TotalEnergies and the following year the spinoff of Maersk Drilling. Maersk Drilling was acquired by Noble Corporation last fall in a merger of equals.
Maersk Supply Service, which was launched in 1967 as the first Scandinavian offshore company, historically was focused on the oil and gas sector. More recently the company which today has 36 vessels, had expanded into cabling and recently to serve the growing offshore wind sector. They have won several major offshore wind contracts, including Empire Offshore Wind and Beacon Wind in the United States, and are building a wind turbine installation vessel.
"As new owners, we will drive a transition of Maersk Supply Service to over time become a leading offshore marine company servicing the offshore wind industry," said Martin Larsen, CFO at A.P. Moller Holding.
Moller Holding called the transition of the company toward renewable energy "a natural strategic priority," for the investment company that focuses on investing in and building businesses with a positive impact on society.
Maersk Supply Service currently operates a fleet of anchor handling and subsea support vessels. The company specializes in towing, mooring, and installing floating units. A year ago, the company confirmed plans to build a wind turbine installation vessel in Singapore at SembCorp Marine. They noted that the vessel, which is expected to be in service in 2025, is included in the transaction.
Last year, the offshore operations had revenues of $390 million and earned about $16 million (EBIT) according to Bloomberg. They reported that the unit took a $300 million write-down on the value of its fleet in 2021 as it moved to focus on renewable energy.
Maersk and Moller Holding highlight that this is the final divestment of the energy-related activities for the shipping company completing the strategy mapped out in 2016. With a dramatic decline in shipping revenues forecast from the records of the past two years, there has been speculation that Maersk might be looking to sell other non-core businesses to enhance its focus on the logistics businesses.