Lobsterman Sentenced to Four Years for Crewmembers' Deaths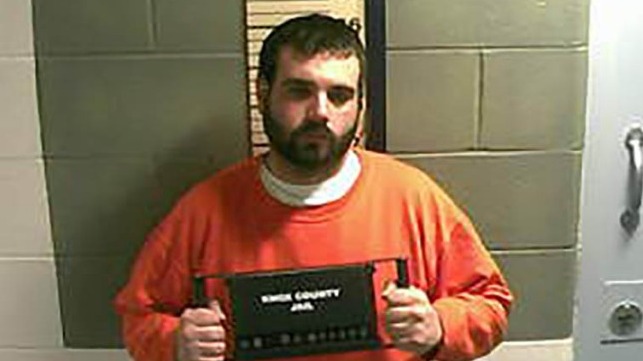 A Maine lobsterman charged with seaman's manslaughter has been sentenced to four years in prison, according to federal prosecutors. Christopher A. Hutchinson, 30, was the captain of a 45-foot lobster boat that sank in a previously-forecast storm in 2014, killing two crewmembers.
"The defendant was the captain of the boat and was responsible for the safety of his crew. Rather than live up to his responsibility, he engaged in risky, reckless behavior that cost the lives of two young men," said U.S. attorney Halsey B. Frank in a statement. "While nothing can replace those young men, hopefully, this case will send a clear message that captains will be held accountable for such losses."
On November 1, 2014, after smoking marijuana and drinking, Hutchinson took his lobster boat, the No Limits, out into a previously forecast storm with two crewmen aboard. After getting under way, he took the prescription opiod oxycodone, prosecutors said.
The conditions were severe, and that afternoon the boat pitchpoled in a following sea, according to Hutchinson's account. The No Limits' EPIRB went off at about 1320 hours, prompting a response from the U.S. Coast Guard, which rescued Hutchinson at about 1600 hours. The Coast Guard located the bow of the No Limits at about 1700 hours. Hutchinson's two crewmembers - identified as Tomas Hammond, 27, and Tyler Sawyer, 15 - were not wearing life jackets or survival suits when they went into the water, and they were never seen again.
Last year, Hutchinson admitted to these allegations and pleaded guilty to two charges of seaman's manslaughter. This month a federal court sentenced him to four years in prison and three years of supervised release. The sentence matches his plea agreement.
"The case was a heartbreaking tragedy. Two young men lost their lives. One of those leaves a young son who is now fatherless. Many parents are grieving," said U.S. District Court by Judge D. Brock Hornby in announcing the sentence.