LA's Pier 400 Sets New Record for Box Moves Per Call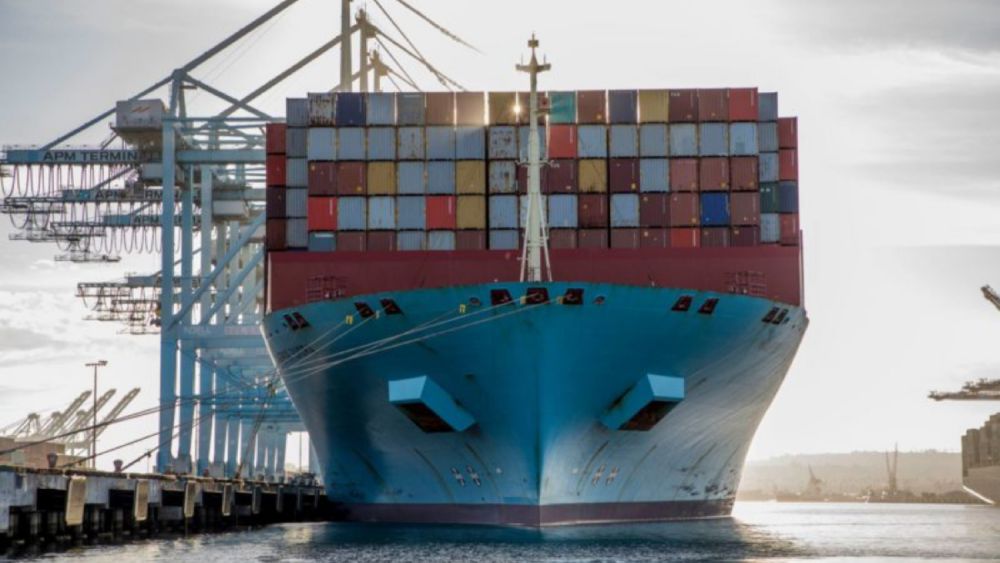 APM Terminals' Pier 400 at the Port of Los Angeles has set a new record for the most containers loaded and discharged during a single vessel call. When the Maersk Evora arrived on the 2M Alliance AE6/TP6 transpacific service October 19, she delivered and backloaded a combined 24,846 TEU in 128 hours – nearly twice her nameplate capacity of 13,600 TEU. The previous record was set at the Port of Rotterdam in 2016.
"This achievement highlights how Pier 400 can easily handle the large cargo volumes our liner customers generate to maximize their network utilization and our landside customers expect in their port partner. Our team ensured the cranes, container yard, ondock rail and truck gate all worked in a well-executed plan to deliver these results for our customers' supply chains," said APM Terminals Pier 400 Los Angeles managing director Steven Trombley.
Pier 400 was also the first container terminal in North America to receive a vessel of 18,000 TEU capacity. The CMA CGM Benjamin Franklin became the largest container ship ever to call a North American port when it arrived at the facility on December 26, 2015. During that call, 11,200 containers were handled during 56 hours of port operations. APM anticipates that ULCVs will be a growing part of the transpacific trade in years to come, and other West Coast terminals are moving quickly to accommodate deep, high and wide container ships.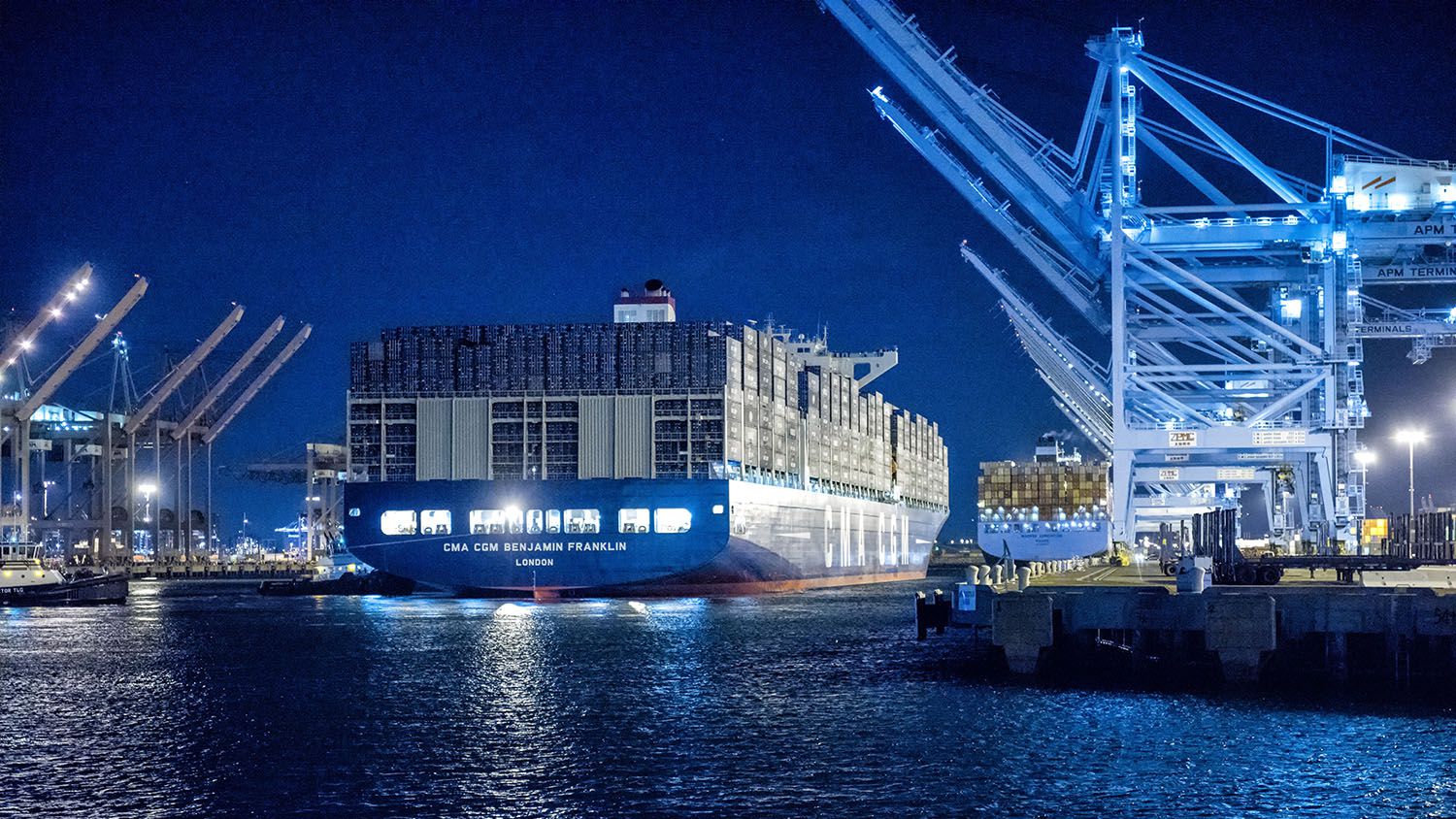 CMA CGM Benjamin Franklin arrives at the Port of Los Angeles (CMA CGM)