KDB Puts 10 Hanjin Ships Up for Sale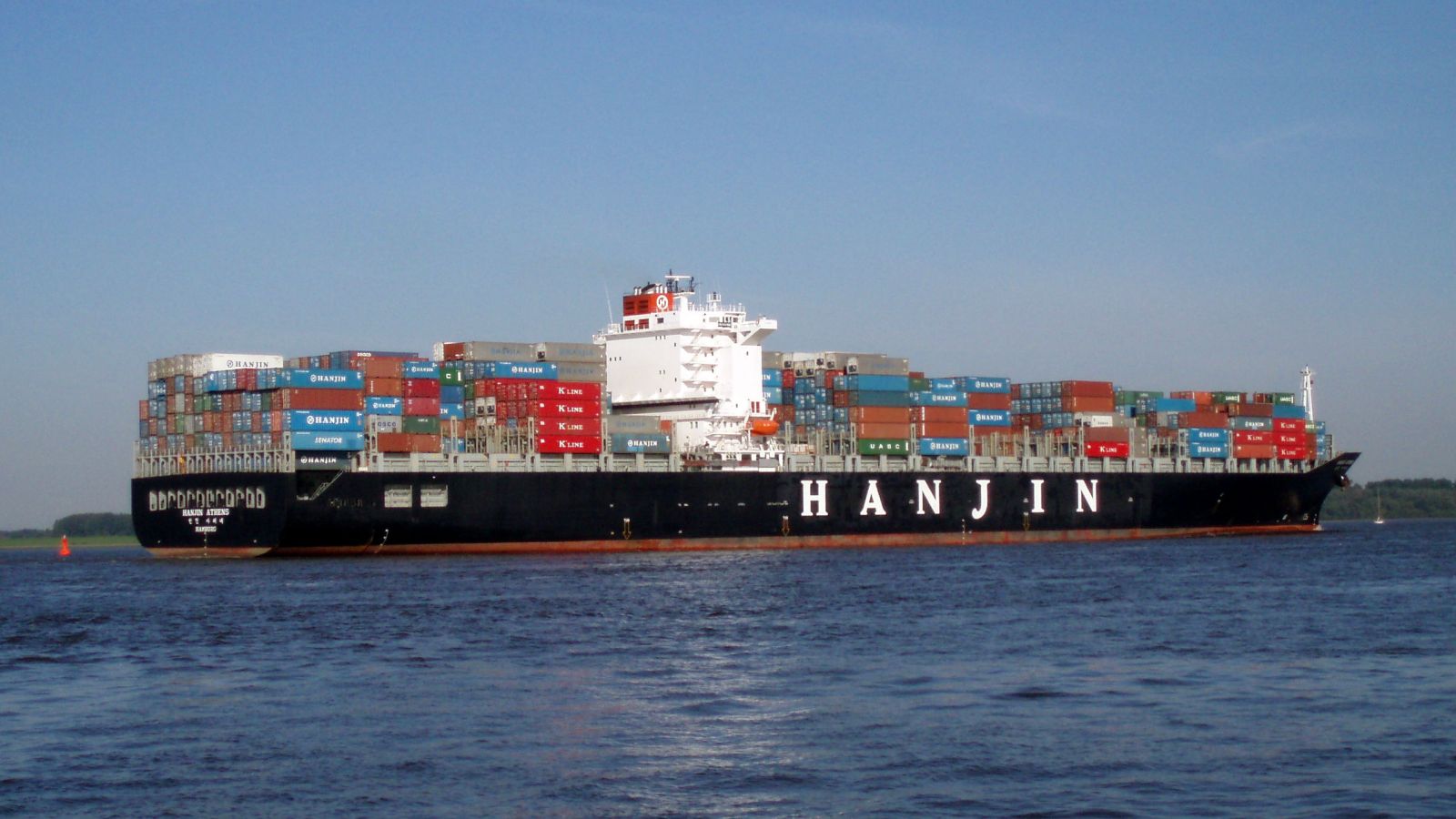 The Korea Development Bank has put 10 vessels previously owned by Hanjin Shipping up for sale: two box ships and eight bulkers are up for auction or charter, with bidding open until February 21, reports Yonhap. The court overseeing Hanjin's bankruptcy proceedings has announced that it will liquidate the firm's remaining assets beginning next Friday, bringing Hanjin's forty years of operation to a close.

KDB's Hanjin vessels are not the only ones available on the used market. Reederei NSB is accepting offers for the Hanjin-chartered Hanjin Vienna, which has been anchored off of Victoria, BC for half a year. The Vienna is not far from the Hanjin Scarlet, a Hanjin-owned container ship, and the crew of the two vessels has been awaiting word on when they can return home. A spokeswoman for Reederei NSB told the local Times Colonist that the seafarers aboard the Vienna are being rotated out on schedule as their contracts end.

Reemployment of Hanjin staff
Hanjin Shipping once had nearly 1,400 employees, evenly split between shoreside and seafaring staff. Other South Korean firms have made a commitment to reemploy some of these experienced personnel: SM Group has hired over 200 Hanjin staff in order to found a new container line; Hyundai Merchant Marine has pledged to hire about 100; and subsidiaries of the Hanjin Group – Hanjin Shipping's parent company – have hired about 20 former employees with experience in logistics, finance and communications.
Hard times for carriers
Hanjin Shipping is far from the only container line that has been hit hard by the overcapacity and low rates plaguing the industry: Hyundai Merchant Marine and Yang Ming have both announced that they are receiving government support as they attempt to restructure their debt obligations. Most other carriers have also posted steep losses, including market leader Maersk Line, which reported a $376 million loss for 2016 on Monday – despite winning a larger share of a growing global market. The line's poor performance contributed to a $1.9 billion net loss for the Maersk Group – its second annual loss in 70 years of operation.