Joint Sino-Russian Naval Exercises Off Japan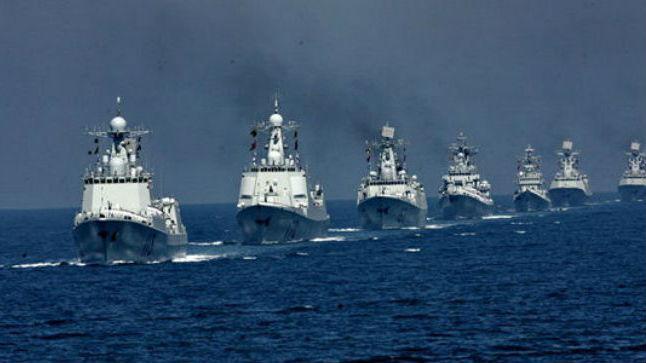 China and Russia will conduct the largest joint naval exercise ever undertaken by these countries in the Sea of Japan during late August. More than 27 warships including air power will conduct training exercises in simulated anti-submarine combat and air defense.
China's warships are expected to call at Russia's Vladivostok port on August 20 and the military exercises will begin on August 28 in Peter the Great Bay, which is near North Korea. The Chinese will send seven naval vessels, six helicopters, five warplanes and 21 amphibious vehicles along with more than 200 marines. The Russians will deploy 20 battleships and support vessels, two submarines, ten warplanes, nine amphibious vehicles as well as a detachment of marines
This is the second time this year that the Chinese and Russians have participated in bilateral drills as part of their Joint Sea Program. Chinese officials say the drills are not targeted at any specific nation. But, the Russian Minister of Defense Sergey Shoygu has made it clear that the U.S. is a primary motivator for these military exercises.
The U.S., Japan and the Philippines recently did a joint military exercise in Subic Bay.