Japan Sets Up Hotline With China to Manage Confrontations at Sea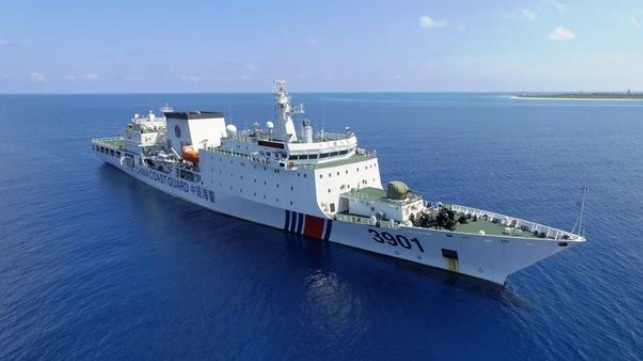 Last week, the Chinese and Japanese defense ministries completed setting up a direct telephone line as a liaison mechanism for maritime and aviation related matters. The move comes in light of the intensifying maritime dispute between China and Japan in the East China Sea.
The dispute is over the uninhabited Japanese- controlled islands in the East China Sea, known as Senkakus in Japanese and Diaoyu in Chinese. China refuses to recognize Japan's ownership of the islands and routinely sends coast guard vessels to the area to harass Japanese vessels. In response, Japan has on several occasions scrambled fighter jets as a show of force in its East China Sea territory.
"The establishment of the direct telephone link will effectively enrich the China-Japan defense communication channels, strengthen capabilities of both sides to manage and control maritime and air crisis, and help maintain regional peace and stability," said a press statement by the Chinese Defense Ministry.
The Japan's Defense Ministry said the hotline is part of a maritime and aerial communication mechanism that aims to foster trust between Japanese and Chinese defense authorities, with an aim to avoid military contingencies.
Both sides aim to have the telephone link operational by spring.
The decision to have the telephone link was made at the Japan- China Summit in November 2022, when the Japanese Prime Minister Fumio Kishida and Chinese President Xi Jinping met face-to-face for the first time in three years.
Meanwhile, Japan's Foreign Minister Yoshimasa Hayashi was on a two-day visit in Beijing over the weekend, where he met his Chinese counterpart Qin Gang in a bid to iron out regional differences between the countries. Among other issues, Hayashi conveyed Tokyo's concerns over an increase in China's military activity, including collaboration with Russia and its maritime presence in the East China Sea.