Israel Builds Sea Barrier at Gaza's Northern Border
Israel's defense ministry announced Sunday that it has nearly completed a new seaside fence to enclose the northern edge of Gaza's shoreline.
"The work to erect the land and sea barrier around the Gaza Strip is progressing at a fast and impressive rate," said Israeli defense minister Avigdor Liberman. "Our ability prevent attacks near the Strip gets better all the time."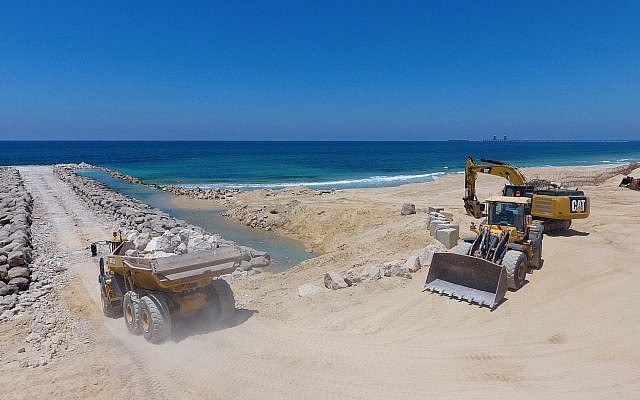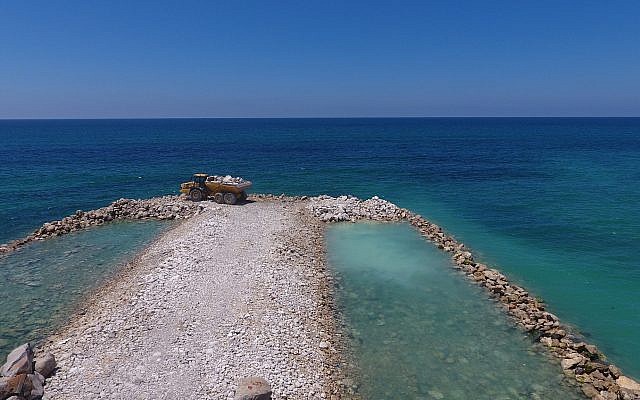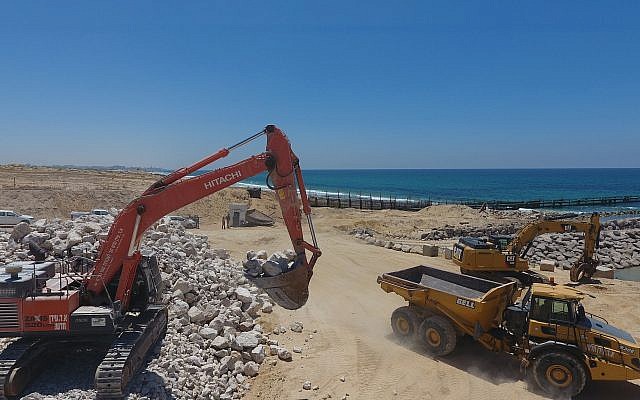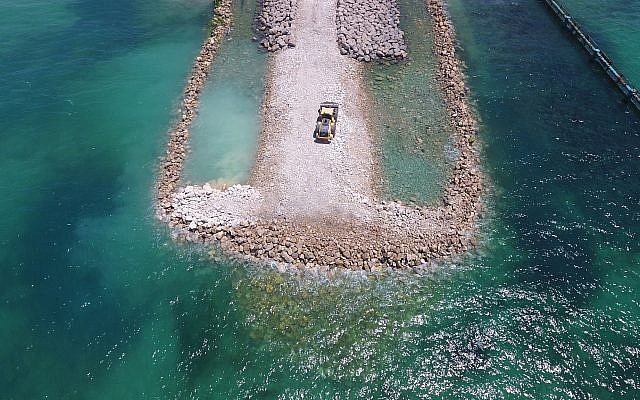 The new fence will be about 650 feet long, 150 feet wide and will extend 20 feet above the water. This "impregnable breakwater" will also have "defensive infrastructure" on top, to include barbed wire. It is designed to withstand wave action and provide a long service life. Liberman has described the barrier as the only one of its kind; a comparable fence already exists at the U.S.-Mexico border south of San Diego, but is smaller in scale.
Israel has already constructed a border fence along its land border with Gaza, and it maintains close control of the enclave's maritime border by means of a persistent naval presence. Palestinian fishermen are confined to territorial waters within 12 nm of shore, and foreign vessels are not permitted to enter. Egypt has control of the border crossing to the south.
On Saturday, Israeli naval forces boarded and seized a Swedish-flagged sailboat in international waters about 40 nm off the coast of Gaza. The vessel had intended to sail directly to Gaza without permission, and its crew claimed that it was bringing medical supplies. Israel says that its naval blockade of Gaza is targeted at weapons smuggling, specifically shipments of arms to the designated terrorist organization Hamas, which has conducted a long-running insurgency against Israeli forces.