Iran In Talks With Caspian Yard for "Billions" in Rigs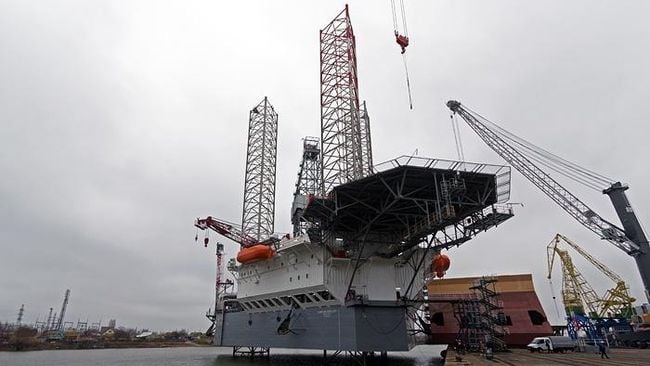 The Red Barricades shipyard in the Russian city of Astrakhan, on the Caspian Sea, has said that it is in talks with Iran for large-scale construction of drill rigs.
Alexander Ilyichev, the director of the shipyard, told Russian media that he hoped to "sign an agreement for the joint construction of the rigs for exploration and production of hydrocarbons in the waters of the Persian Gulf." In addition, he said that Iran was interested in ordering new tankers for a run on the Caspian Sea between Kazakhstan, Iran and Azerbaijan.
"The volumes are very big, the Iranians name numbers in billions of dollars. The construction cycle is planned not for one year, but for decades," he added.
Project financing would come from the Russian Export Credits and Investments Insurance Agency (Exar).
Red Barricades has experience building jack-up platforms for Caspian Sea exploration and production, including the largest in its waters.
But the shipyard is landlocked, and Ilyichev did not specify the method of transportation of the proposed Iranian-owned rigs from Astrakhan to the Persian Gulf, or whether they might be jointly built at an Iranian yard instead.
The news comes the day of the release of a new report from offshore specialists Icarus Consultants, who suggest that the world market needs to shed about 100 offshore rigs to balance supply with demand. Oil prices are at decadal lows, some predict a further 40 percent drop before the bottom and analysts suggest that current prices are already below breakeven for new exploration and development.
Icarus particularly highlights the large volume of newbuild jack-up rigs nearing completion at Chinese yards – about 125 of them. About half were built for speculators, not for industry operators, and the report suggests that many of these rigs will be without an owner when the time for full payment comes due. Most were ordered with five or ten percent down, and investors may well walk away instead of taking delivery of an overpriced asset.