Iran Gets First Cruise Ship Since 1979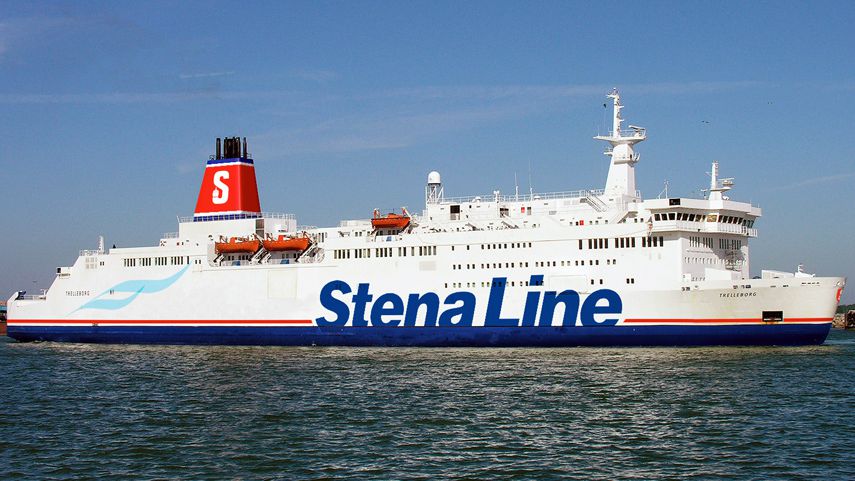 The Stena Line ropax ferry Trelleborg, now renamed Sunny, has become Iran's first cruise ship since the Islamic Revolution. She finished her first Iranian commercial voyage on Thursday, a 12-hour overnight trip between the resort islands of Qeshm and Kish.
The 1982-built vessel is designed to carry 1,600 passengers and 200 cars, and she will operate a four to seven-day domestic route, with fares starting at $135 per passenger. Iranian officials told state media that her operations are intended to promote domestic tourism on the two islands, but in the future, she could expand her itinerary to include foreign ports in the Persian Gulf.
Swedish media report that the Trelleborg was retired from service due to the ECA directives on sulfur emissions and the high cost of operating her on 0.10 percent sulfur fuel. Her most recent inspection found three deficiencies, including missing charts and issues with the cleanliness of her engine room; she reportedly went through a shipyard refit period before beginning service in Iran. Her registered owner and operator are Greek firms, but her hull is emblazoned with the logo of "Karaneh Lines."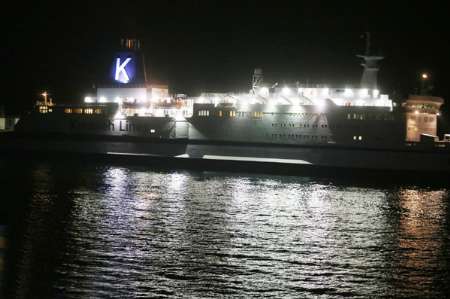 Courtesy IRNA News
Kish is a designated free trade zone and a major tourism destination, and Iran markets the island as a leisure travel competitor to Doha and Dubai. It is less regulated than mainland Iran, and foreign nationals can visit without an entry visa.
Qeshm is located in the Strait of Hormuz, just off the port of Bandar Abbas. It is best known for its oil and gas infrastructure and its numerous military installations, but Iran also sees it as an opportune location for domestic tourism and economic development. About one-fifth of the island is a designated free trade zone.