Siri iPhone App Calls for Coast Guard Rescue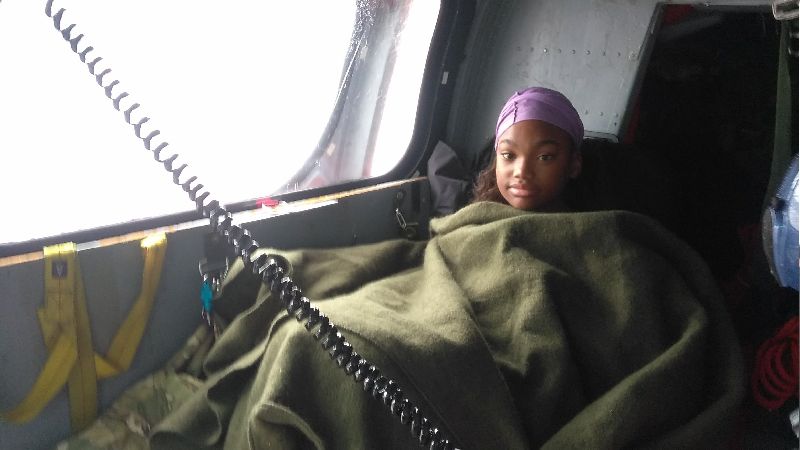 Siri, the iPhone voice recognition app, saved the life of a young girl during Hurricane Harvey by putting in a call to the U.S. Coast Guard. The account of a Siri-assisted rescue has gone viral, and news outlets from Germany to Indonesia have picked up the story.
Tyler Frank, a 14-year-old girl with sickle cell anemia, began to suffer an attack of the deadly disorder as Harvey hit Houston, but severe flooding made it impossible for her to get to a hospital by land. She was in great pain and running a high fever, and her situation grew more desperate when the water began to rise into her house.
Her family had nowhere to go, but Frank had her iPhone, and she figured the Coast Guard could help. She told CNN that the phrase "Siri, call the Coast Guard" was enough to get help on the line. She explained the situation to the Coast Guard's rescue coordination center, and a SAR helicopter arrived on scene to evacuate Frank and her family the next morning.
However, when they arrived, the Coast Guard SAR aircrew determined that Frank's condition was not serious enough to merit an evacuation, and the helicopter departed to take care of more urgent rescue cases. Tyler called again, and the next day a second helicopter arrived. This time, the aircrew evacuated her to safety. Her mother captured the scene on her phone and uploaded the video to Facebook (below).
Tyler was taken to Pasadena, then transferred between medical facilities until she ended up at the Texas Children's Hospital. She has recovered, but like so many Houston residents, she and her family lost everything in the storm. Tyler's mother has launched a Gofundme campaign to appeal for help.