Investment Decision Taken for Giant Libra Field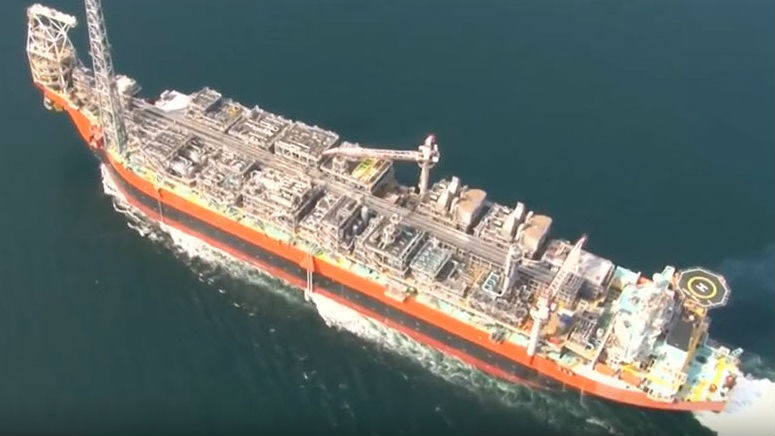 Total has taken the investment decision for the first large-scale development phase of the Libra project, located deep offshore, 180 kilometers off the coast of Rio de Janeiro, in the pre-salt area of the Santos Basin in Brazil.

This phase, consisting of an FPSO with a production capacity of 150,000 barrels of oil per day and 17 wells, will be deployed in the Northwestern part of the block. Total has worked with Petrobras, the operator, and other partners to secure technical costs below 20 dollars per barrel.
First oil started flowing from the Libra field in November with the start-up of the Pioneiro de Libra, a 50,000-barrel-per-day FPSO. As the next step in the field development, the new Mero 1 FPSO is expected to come on stream in 2021. The FPSO will be operated by Modec, the company responsible for the construction, and chartered for 22 years. Part of the construction will be carried out in Brazil.
In the coming years, this development will continue with the addition of at least three other FPSO's to fully exploit the potential of the field, with a production that should reach more than 600,000 barrels per day.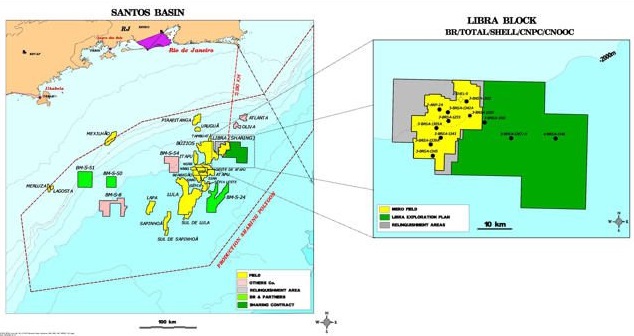 The Libra Consortium is led by Petrobras (40 percent) in partnership with Total (20 percent), Shell (20 percent), CNOOC (10 percent) and CNPC (10 percent). Pré-Sal Petróleo manages the Libra Production Sharing Contract.

In February 2017, Total and Petrobras signed agreements covering a number of upstream and downstream assets in Brazil, cementing the Strategic Alliance announced in December 2016. Under that deal, Total will hold a 22.5 percent stake in the Iara concession area in Block BM-S-11 and a 35 percent stake in and operatorship of Block BM-S-9 in the Lapa field concession, which came on stream in December 2016. Additionally, technical cooperation between the two companies will be strengthened, particularly through joint appraisal of the exploration potential in promising areas in Brazil and through the development of new technologies, particularly in the deep offshore. The transaction is subject to approvals by the relevant regulatory entities.
Total has been present in Brazil for over 40 years, and Total Exploration & Production's portfolio currently includes 15 assets, located in the Campos, Santos, Barreirinhas, Ceará, Espirito Santo, Foz do Amazonas and Pelotas basins.