Interview: ?sbj?rn G?slason, CEO of Samskip
The container freight business has experienced a great deal of consolidation over the past year, and that trend extends to short-sea operators. MarEx spoke recently with Ásbjörn Gíslason, CEO of Rotterdam-based logistics company Samskip, about his firm's acquisition of Nor Lines – the latest in a series of investments that have expanded its presence in Europe.
MarEx: Can you give our readers an overview of Samskip's operations?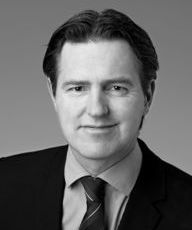 AG: We are an international transport and shipping company with a main focus on the European market. We operate the largest door-to-door container multimodal network within Europe, and we move about a million TEU annually. Our core markets are continental Europe, the UK, Ireland, Iceland, Scandinavia, the Baltic States and the Iberian peninsula.
We use multiple means of transport, and we've found that we can provide faster, more environmentally friendly cargo services by providing rail, river barge and short-sea alternatives to trucking. As an example, we operate a growing multimodal service to and from Turkey, called GreenBridge. Containers are brought to the pier in Istanbul or Izmir; loaded onto a ship for a voyage to Trieste, Italy; and then transferred to rail cars for shipment to our rail hub in Duisburg, Germany. From there, they can be transported to destinations all over Northern Europe. We foresee this logistics model expanding in the future.
We also have an international freight-forwarding business, with offices in the U.S., Europe, Southeast and East Asia, Australia and South America. It has synergies with our European shipping operations, but it is a stand-alone division providing full-service global freight forwarding.
MarEx: What does the purchase of Nor Lines contribute to Samskip's broader business?
AG: We started in Norway 20 years ago providing container services from the Oslo area to Europe. We added services on the west coast of Norway a few years ago, and by acquiring Nor Lines, we can now say that we have full geographic coverage of Norway from north to south. Norway has a large fishing industry, and this expansion fits well with our reefer business segment, which is a strong focus for us.
The acquisition also gives us five more ships, bringing our fleet size to about twenty ships. This includes two LNG-fueled multipurpose ships, which we believe will be a valuable asset in the European market.
MarEx: Do you see more consolidation ahead?
AG: We expect that there will be additional opportunities for acquisitions in the near future. There is a second wave of consolidation now – 10 years ago there was quite a bit of M&A activity, and we've recently seen the consolidation in the deep sea carriers. Local carriers are also merging in the EU freight market. – MarEx