Inmarsat Rejects Takeover Bid from EchoStar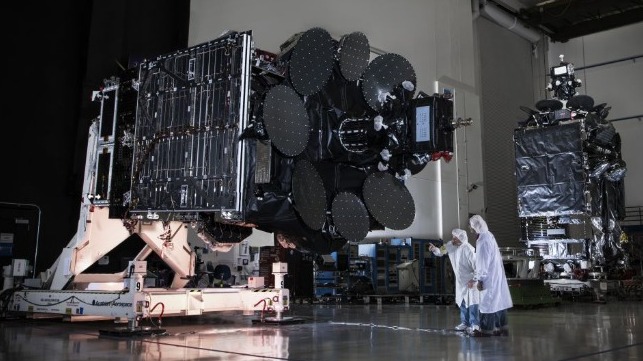 Satellite operator Inmarsat announced Friday that it turned down a "highly preliminary" takeover offer from American competitor EchoStar. "[The bid] very significantly undervalued Inmarsat and its stand-alone prospects," Inmarsat said in a statement. "The board remains highly confident in the independent strategy and prospects of Inmarsat."
Inmarsat's stock price jumped 12 percent at the news, and analysts at RBC suggested that the satcom firm could receive bids from other competitors, potentially including SES, EutelSat or ViaSat.
Inmarsat, which has a market capitalization of about $3 billion, holds valuable licenses for radiofrequency spectrum in markets around the globe. For EchoStar, its European licenses would be especially attractive because they would align with the same frequencies used by EchoStar's DISH service in the United States, analysts said.
Inmarsat faces new competition in the maritime sector from U.S.-based Iridium, which is launching a new low earth orbit satellite network and has received IMO approval for a competing satellite GMDSS offering. China's BeiDou satcom system has also received IMO approval to move ahead with a GMDSS package. Until last month, Inmarsat was the sole provider of GMDSS (Global Maritime Distress and Safety System) satcom connectivity, which is required for most merchant vessels. Inmarsat says that 160,000 vessels use its GMDSS platform worldwide.
"All large ship owners are compelled to have GMDSS systems on board, which means Inmarsat is on-board every large commercial ship," said RBC analyst Wilton Fry in a note. "This means a ship owner has a choice — either to use the Inmarsat terminal for [everything] or to install an extra satellite system for voice and data [plus an Inmarsat system for GMDSS]. Clearly, losing the monopoly lowers the barrier to entry for Iridium long term."
Inmarsat recently announced IMO approval for its own GMDSS upgrade: the ability to add distress signal functionality to an existing FleetBroadband or Fleet One terminal by adding a small device. Inmarsat also plans to offer a single stand-alone terminal that combines both GMDSS and broadband data in one unit.