Infamous Abu Sayyaf Leader Killed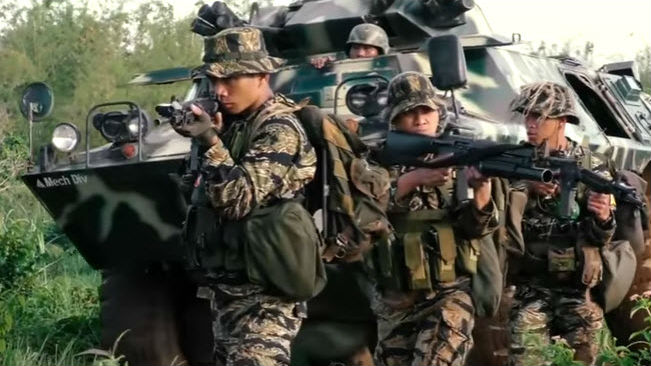 Abu Sayyaf sub-leader Alhabsy Misaya, also known as Abu Misaya, was reportedly killed in a military operation on Friday night in Parang town in the province of Sulu in the Philippines.

Three of the group's most notorious pirate leaders have now been killed in April alone, as the nation's military strives to meet the June 2017 deadline for eradicating the Abu Sayyaf set by its Commander-in-Chief, Philippine President Rodrigo Duterte.
Misaya was known as the Abu Sayaf's bomb expert. He was reportedly responsible for a series of bomb attacks as well as maritime piracy in the Philippines.
Reports of Misaya's death coincide with the four-day ASEAN summit held in Manila where leaders expressed concerns on the growing maritime piracy and terrorism in the ASEAN region. Prior to the ASEAN summit, Duterte sent at least 10,000 highly trained soldiers to Basilan and Sulu to finish off the Abu Sayaf.
The death of Misaya came barely three weeks after the death of another Abu Sayaf sub-leader Muamar Askali, also known as Abu Rami. He was killed in the Central Philippines after a fire-fight encounter with joint police and military forces in the province of Bohol. Rami and 10 fighters had sailed from Sulu to Bohol to target Western tourists for their kidnap for ransom activities. (Bohol is home to the Loboc River, which is frequented by Western tourists taking ferry cruises.)
The third Abu Sayaf sub-leader killed this month was Joselito Melloria, a Muslim convert and a native of Bohol. Four other fighters were also killed in that week-long military encounter in Bohol.
The group's overall leader, Radullon Sahiron, is now the only top leader left, and with the continuous military pressure, he has reportedly sent out surrender feelers to the military.
Raking in the Money
Through the operational leadership of Rami and Misaya, the Abu Sayaf has raked in at least $12 million since 2012 from kidnap, piracy and extortion activities.
Presidential Spokesperson Ernesto Abella was quoted by media outlet Rappler saying that the death of Misaya is a "big blow to the notorious kidnap-for-ransom terrorist group." He also reminded communities that fighting terrorism is a "shared responsibility."
Duterte visited Basilan in July last year to offer peace talks with the Abu Sayaf, but the latter rejected the offer. Upon learning of the rejection, Duterte warned them he would eat them alive with vinegar on their flesh.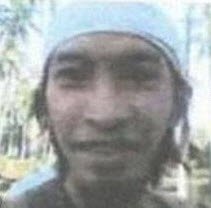 Who is Abu Misaya?
Aside from his bomb expertise, Misaya was known as the most notorious leader of Abu Sayaf. He was responsible for kidnappings and maritime piracy around the Southern Philippines and Malaysia border. A self-styled spokesman, he led a group that abducted Indonesian, Vietnamese and Malaysian sailors.
Misaya's group demanded money from their captives' relatives, and those captives whose relatives failed to deliver their ransom on time, were killed, often by beheading.
Misaya, as a new Abu Sayaf recruit in 2002 was reportedly involved in the 2002 bomb attack in a U.S. military facility in Zamboanga City that killed a U.S. serviceman and wounded 23 others. Misaya earned the respect of his colleagues and eventually became the leader of the kidnapping and piracy wing of the group. The U.S. government announced a $15,000 money reward for information leading to his arrest.
Abu Rami was a Teacher's Son
The death of Rami will leave a leadership vacuum in the kidnapping operations of the Abu Sayaf. Son of a police officer and a teacher, he was schooled in Notre Dame, a Catholic School in Jolo, and later was groomed to be one of the most feared maritime piracy leaders in the Philippine-Malaysia border.
Military reports confirmed that Rami reportedly shared some of the money ransom from kidnapping and maritime piracy activities with residents of the village protecting him from pursuing police and military authorities. The Armed Forces of the Philippines had difficulties arresting Rami as the community would not cooperate with the military officials pursuing him.