Improvements in Carrier Schedule Reliability Level Off Slowing in 2023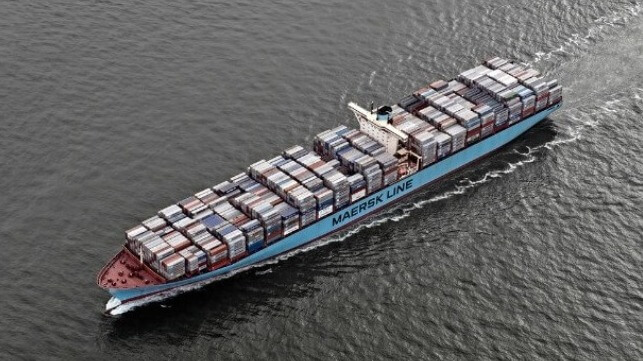 Nearly a year after container volumes peaked, global carriers continue to show continuing improvement overall in their schedule reliability with a strong rebound from the worst of the delays in 2021 and early 2022. However, after the strong rebound earlier this year, there are now signs the return of improvement is slowing or even reversing for major carriers despite the continued lower volumes in recent months.
"Global schedule reliability has continued to improve month-over-month, although the strength of the improvements has declined with each proceeding month," said Alan Murphy, CEO of Sea-Intelligence. The analytics firm tracks performance over more than 60 carriers on 34 different trade lanes.
Analyzing April 2023 performance, Sea-Intelligence reports schedule reliability improved by 1.7 percentage points month-over-month to 64.2 percent, up 29.9 percentage points year-over-year. While it is just shy of doubling versus April 2022's 34.4 percent figure, it however remains behind the pre-pandemic average of over 72 percent
There are also indications among the top 14 major carriers worldwide that the improvements in schedule reliability are slowing. While these carriers are showing strong year-over-year improvements, ranging between 50 and 200 percent and an average of 110 percent, the month-over-month improvements show a different picture. The average from March to April 2023 is off by half a percent among the top 14, with figures ranging between a seven percent improvement to a 10 percent decline.
"Only seven of the top-14 carriers recorded a month-over-month improvement in schedule reliability in April 2023," highlights Murphy. Evergreen had the strongest improvement of more than seven percent while Zim saw its reliability decline by more than 10 percent month-over-month. Maersk continues its position with the best schedule reliability while MSC is second after experiencing strong gains in 2023. Nine of the top 14 are now all above 60 percent schedule reliability versus a year ago when they were around 30 percent reliability.
While improvements in schedule reliability may be peaking, the clearing of the backlogs at ports around the world continues to have a very positive impact on shipments. The report shows the average delays declined for the fourth month in a row. The April 2023 figure dropped by -0.72 days month-over-month to 4.34 days. According to Sea-Intelligence, this is -2.22 days lower year-over-year and is now also lower than the respective 2020 figure. It is also the first time in 30 months that the delays have been under five days.
The challenge for the industry will come however as volumes stabilize and begin to rebound. Most industry executives expect volumes to plateau and begin to rebound later in 2023 assuming that retailers have lowered inventories and will need to prepare for the holiday sales season.