IMB Warns of a Resurgence in Gulf of Guinea Piracy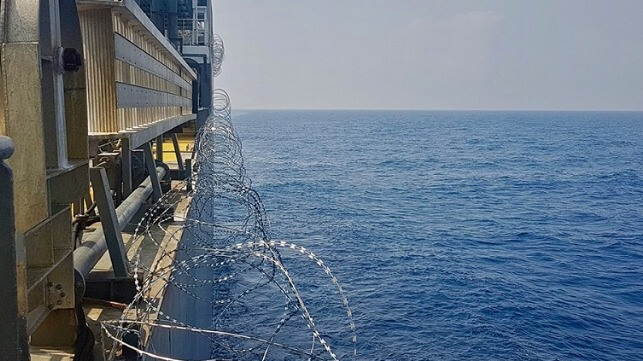 In its mid-year report, the ICC International Maritime Bureau (IMB) has called for action to address a concerning return of kidnap-for-ransom piracy in the Gulf of Guinea.
After a historic lull in maritime piracy last year, there has been an uptick in serious incidents. Sixty-five cases of piracy and armed robbery against merchant ships were recorded by the IMB in the first half of 2023, up from 58 incidents during the same period in 2022.
Of the 65 cases reported in the first half, 57 were boardings, two were hijackings, and in two cases the vessel was fired upon. (IMB does not record state-sponsored incidents, like Iranian boardings and hijackings near the Strait of Hormuz.)
Most concerning is the serious impact on mariners. Over the first half of the year, 36 crewmembers were taken hostage, 14 were kidnapped, two were injured and one was assaulted, according to IMB. All of the kidnapping cases occurred in the Gulf of Guinea, a persistent hotspot for the worst class of maritime piracy.
Attacks off West Africa accelerated in the second quarter, and perpetrators mainly targeted vessels at anchor. The attacks included three kidnap-for-ransom attacks and two hijackings (including one incident where both occurred). The hijackings also resulted in theft of ship's equipment and partial theft of cargoes.
The resurgence of Gulf of Guinea piracy follows just one year after IMB noted record-low piracy in the region and delisted Nigeria from its piracy hotspot list.
"We once again call on Gulf of Guinea regional authorities and the international community to refocus their attention on the region, to establish long-term, sustainable solutions that effectively address these crimes and protect the seafaring and fishing communities," said IMB Director Michael Howlett in a statement.
IMB also noted concern over a 25 percent rise in maritime crime in the Singapore Straits, and asked for neighboring states to devote the resources needed to combat the longtime issue. Last quarter, pirates were carrying weapons during eight Singapore Strait boardings, illustrating a continued risk to seafarers as well as property.
The IMB expresses concern and has requested that littoral states allocate the required resources to address these crimes as crew members continue to be at risk with weapons reported in at least eight incidents.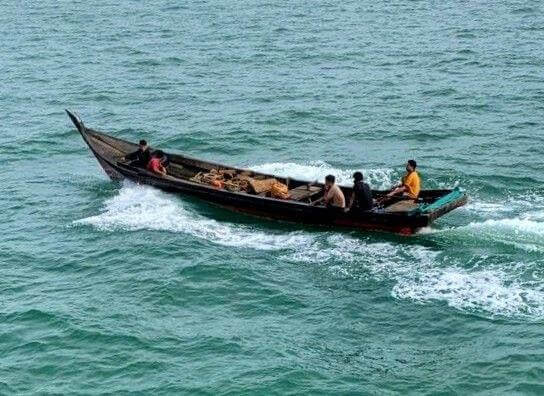 Suspected robbers in a small launch in the Singapore Strait, 2023 (Singapore Information Fusion Centre)