IDF Charges Palestinian Fisherman with Terrorist Plot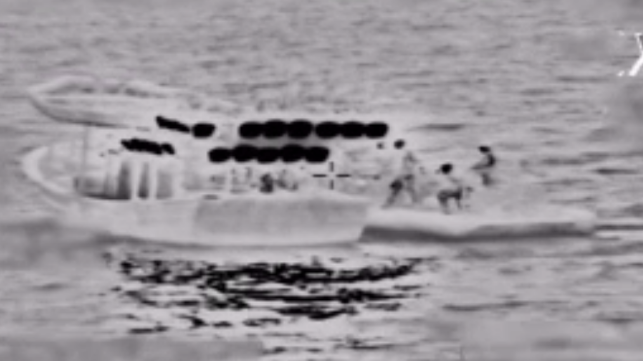 On Wednesday, the Israeli Defense Forces said that Israel's navy detained ten Palestinian fishermen on suspicions that they were plotting an attack on a military vessel. One of the men arrested faces serious charges related to assisting a terrorist organization.
On March 12, an Israeli Navy unit arrested the fishermen after finding them outside the inshore area where Israel allows Palestinians to fish. In a statement, Israeli intelligence agency Shin Bet said that one of the men arrested, Amin Saadi Muhammad Jamaa, was working on behalf of the Palestinian militant group Islamic Jihad. The agency alleges that he was collecting information that would be used in a missile strike on an Israeli naval vessel.
After a kinetic attack using a Kornet anti-tank missile, Shin Bet said, the group intended to capture crewmembers from the Israeli vessel for use in a prisoner exchange. The alleged plot involved the use of three fishing boats - one for a distraction, one for the missile strike and a third for the kidnapping attempt.
IDF video footage of the interdiction and arrest [in Hebrew]
Jamaa has been charged with membership in a terrorist organization, handing over information to the enemy, conspiring to commit a crime and arms offenses. Through his lawyer, he denied the allegations. "He wasn't an Islamic Jihad member, but a fisherman who was paid. It's true he was caught with his phone taking pictures of the Navy's Dabur-class patrol boat, but not to carry out an attack," said Jamaa's counsel, Muhammad Jabarin. The other nine fishermen were briefly detained and released.
Israeli Prime Minister Benjamin Netanyahu issued a statement congratulating the IDF and Shin Bet for halting the alleged plot. "This serves as evidence to the real intentions of the terrorist groups in Gaza, who are attempting to camouflage their murderous plans with provocations along the security fence," he said.