ICS: Governments Must Support Clean Propulsion R&D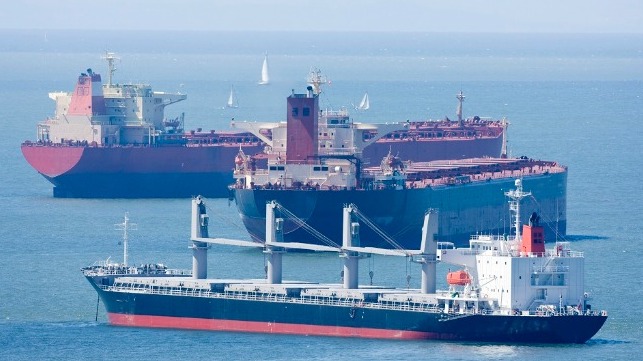 On Friday, the International Chamber of Shipping noted that new zero-carbon propulsion technology will be needed to meet IMO targets for CO2 reduction, and suggested that "pure research into new propulsion systems [must] be facilitated by governments."
"The development of [zero CO2] technologies will require co-operation between all relevant stakeholders particularly shipbuilders, engine manufacturers and classification societies, which are the repositories of the industry's technical knowledge. But when it comes to pure research into new propulsion systems this has to be facilitated by governments within a framework that needs to be developed by the UN IMO," said ICS Deputy Secretary General Simon Bennett.
In April, the IMO's Marine Environment Protection Committee (MEPC) set an initial strategy for a 70 percent efficiency improvement on average across the fleet and a total CO2 cut of at least 50 percent by 2050 (regardless of demand growth). The targets were approximately in line with an ICS proposal, and ICS' members endorsed the final MEPC plan at their annual meeting in Hong Kong earlier this month. Environmental advocates, the European Union and the Marshall Islands had called for more ambitious goals. The strategy will be finalized in 2023 after additional studies of shipping's greenhouse gas emissions are complete.
On Friday, Bennett also reiterated ICS' position that shipping's CO2 emissions should be addressed through technical measures, not through market-based measures that would impose a cost on carbon (via a fuel levy or an emissions trading scheme). He highlighted ICS' current CO2 reduction initiatives, especially potential improvements to ship design efficiency.
"We are particularly focused on further improvements to the Energy Efficiency Design Index (EEDI) for new ships," he said. "However, we are very nervous about measures which will be far too complicated to administer and which may cause serious distortion to shipping markets, such as publishing supposed operational efficiency indicators for individual ships." Bennett asserted that these indicators - the EU Monitoring, Reporting and Verification (MRV) fuel consumption values that the European Commission will begin publishing next year - have "no relation to actual CO2 emissions in real life."