Hyperloop Gears Up for Nordic Subsea Project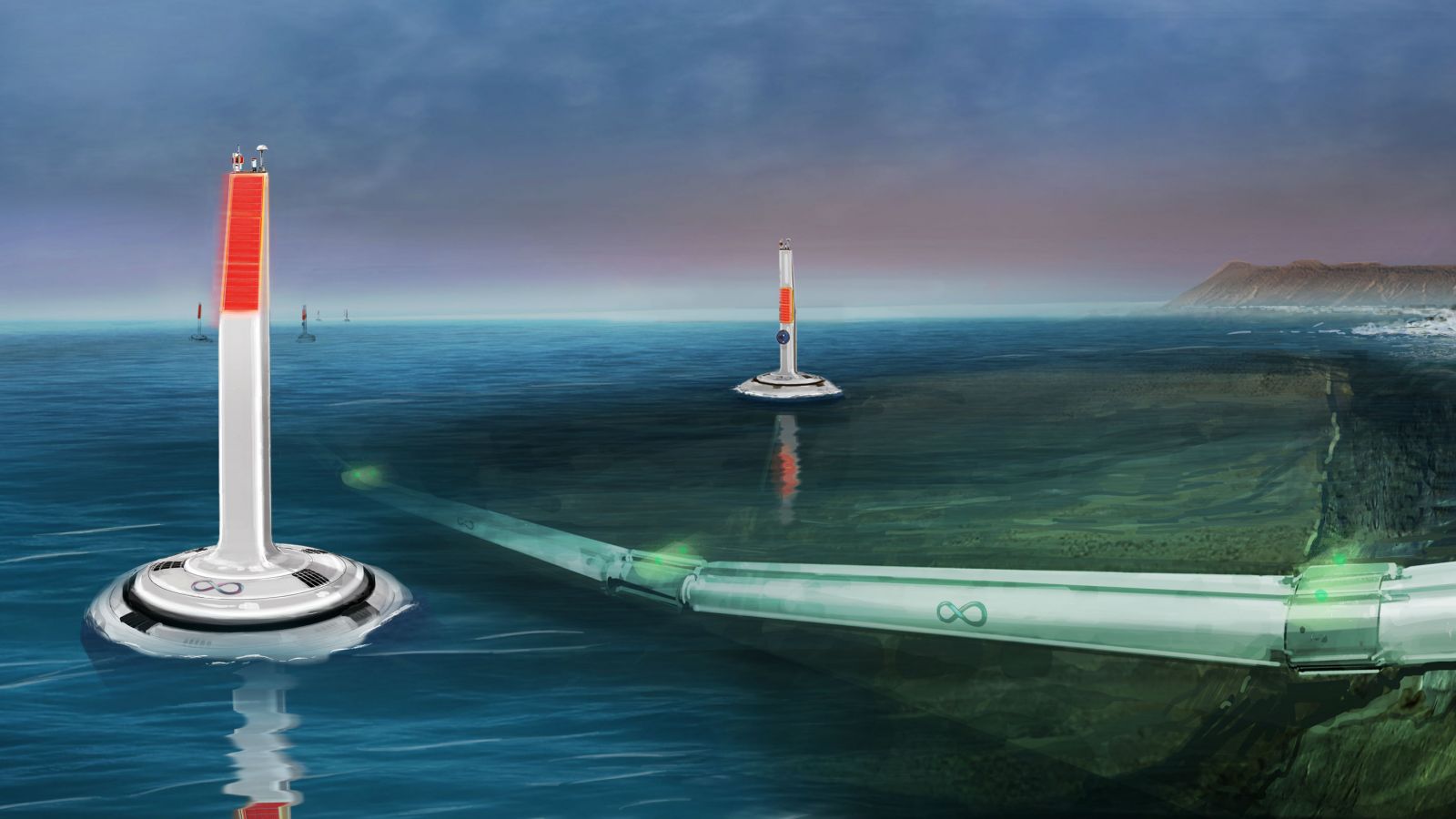 Futuristic transport company Hyperloop One has begun the design of a 500-kilometer transport system in Europe that will traverse both land and sea.
A Hyperloop is designed to carry passengers and cargo in pods through a low pressure tube at speeds of up to 750 miles per hour (1,200 km per hour). The system uses electric propulsion over a non-contact levitation track and has been likened to a mix between the Concorde plane, a rail gun and an air-hockey table. A recent land test saw a sled accelerated to 116 miles (187 kilometers) per hour in 1.1 seconds.
Hyperloop One and FS Links signed a letter of intent with the City of Salo, Finland, earlier this month to begin a detailed study of the first stage of the network: a 50-kilometer route west from Salo to the coastal city of Turku. A second stage of the proposal covers a 140-kilometer eastward extension from Salo to Central Helsinki and its airport. That link would cut travel time from Salo to downtown Helsinki or the airport to 10 minutes, and the trip from Turku to the current capital Helsinki would be only 12 minutes compared to up to two hours by train today, and even longer driving.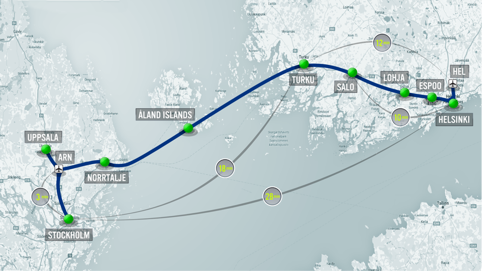 The plan includes a 200-kilometer stretch dipping above and below the Åland archipelago in the Baltic Sea between Finland and Sweden. This international stretch would incorporate one of the world's longest water tunnels ever built, estimated to cost $6 billion out of the $21 billion total capital budget for the project.
FS Links, a multi-stakeholder consortium formed to bring the Hyperloop to the Nordic region, is moving ahead with the full project scoping study. This is hope to secure funding and approvals to begin construction of a test section along the route. Assuming the project is funded and clears regulatory and safety hurdles, the domestic networks could take about eight years to complete and the international link four years after that.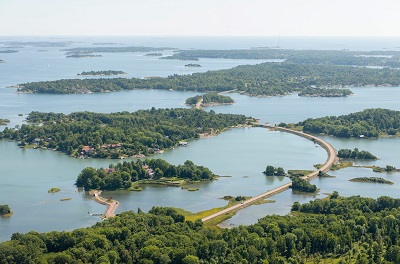 "Hyperloop One has had subsea aspirations almost since our inception in November 2014," says Blake Cole, the company's first and so far only marine engineer.
Cole says a Hyperloop One across the Baltic would most likely be a subsea Hyperloop using a submerged floating tunnel. Also called an Archimedes' Bridge, this tunnel concept employs the buoyancy of the tube itself, in conjunction with stabilizing tension cables, to traverse the underwater environment at a fixed distance below the surface. There are many engineering challenges associated with the concept, but Cole says extensive feasibility studies have been completed.
Because these tunnels are designed to hover off the bottom, they are largely unaffected by undulations and obstacles on the sea floor. Additionally, as they are anchored at least 20 meters down, they avoid the highly turbulent surface layer of the sea. Still, such a tunnel would have to deal with waves and currents, changes in water density and local variations in buoyancy, as well as the possibility of a collision with ships, large animals and submarines, says Cole. Corrosion is also an issue.
Undeterred, Hyperloop One is aiming to demonstrate a full-scale, high-speed test of its track, vehicle and controlled-environment tube in late 2016 or early 2017, and the company has just opened Hyperloop One Metalworks in North Las Vegas.
"The facility is essential as we continue testing and is an incredible asset as we continue on the path towards making Hyperloop a reality," says Josh Giegel, cofounder and president of engineering at Hyperloop One. "The equipment housed at Metalworks gives us the flexibility and freedom to build rapidly and develop the Hyperloop in real-time."
Metalworks contains CNC mills, lathes, welding machines and tables and a state-of-the-art metrology room for accurately measuring the key materials and subcomponents of the Hyperloop system in a controlled environment. The facility also has flow waterjet cutters that blast water at extremely high-pressures to cut virtually any shape in any material at speeds of up to 36 meters (120 feet) per minute with an accuracy of up to 1/1000th of an inch.
Hyperloop One has initiated a global challenge to identify and select locations around the world with the potential to develop and construct the world's first Hyperloop networks. To date, the company has 500 registrants from more than 80 countries, including recent entries from Saudi Arabia, Myanmar, the Czech Republic and Albania.
More information on the FS Links project is available here.