Hunt on for WWI Australian Submarine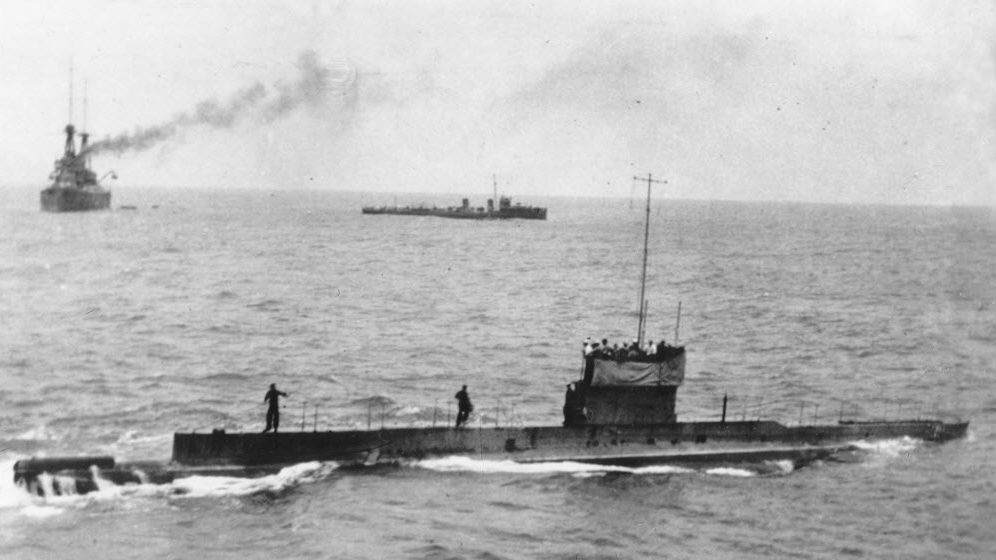 The Australian government has announced it will match private investment to fund an expedition to search for the First World War submarine, HMAS AE1.
HMAS AE1 was lost without a trace on September 14, 1914 while patrolling waters off then German New Guinea.
The government would provide $500,000 to allow Find AE1 Limited to proceed in its attempt to find the submarine and its crew, joining The Silentworld Foundation, Australian National Maritime Museum and Fugro Survey in supporting Find AE1.
AE1 was launched in the yard of Vickers Ltd at Barrow-in-Furness, England, on May 22, 1913. She commissioned at Portsmouth on February 28, 1914 under the command of Lieutenant Commander TF Besant, RN. She was the first of two E Class submarines built for the fledgling Royal Australian Navy.
Accompanied by her sister AE2, under the command of Lieutenant Commander HG Stoker, RN, AE1 reached Sydney from England on May 24, 1914, manned by Royal Navy officers and with a mixed crew of sailors drawn from the Royal Navy and the Royal Australian Navy.
At the outbreak of World War I, AE1 joined the naval forces assigned to the capture of the German Pacific colonies. With AE2, she took part in the operations leading to the occupation of German New Guinea, including the surrender of Rabaul on September 13, 1914.
The following day, at 7:00am the destroyer HMAS Parramatta (I) left her night patrol ground off Raluana Point and proceeded at slow speed in the direction of Cape Gazelle to rendezvous with AE1 and conduct a patrol in St George's Channel to the south and east of the Duke of York Islands. The two vessels met off Herbertshohe at 8:00am and exchanged signals before proceeding to Cape Gazelle where they arrived at approximately 9:00am. A further exchange of signals followed during which Parramatta advised AE1 that her orders were to search to the south'ard with submarine and anchor off Herbertshohe at 5:30pm.
Parramatta then proceeded independently in a southerly direction while AE1 advanced in a north-easterly direction. The weather was hazy and visibility was observed to be between nine and 10 nautical miles, at times decreasing to five miles. Parramatta reported that AE1 was obscured by the haze for some time, as was the nearest land. Given these conditions, Parramatta's Captain, Lieutenant WHF Warren, RAN, considered it advisable not to lose sight of the submarine for too long.
At 12:30, Parramatta turned to the north-west and by 2:30 she was close to AE1 when the submarine asked by signal: "What is the distance of visibility?" Parramatta responded: "About five miles." At 3:20 the submarine was lost from sight, and Parramatta altered course and steamed in the direction she was last seen. No sign of AE1 was found, and it was considered that she must have steamed back into harbor without informing Parramatta. Consequently, Parramatta proceeded to the north-west and rounded Duke of York Island before heading to Credner Island, later anchoring off Herbershohe at 7:00pm.
By 8:00pm the submarine had not returned, and Parramatta and HMAS Yarra (I) were ordered to search for her. HMAS Sydney (I), on her way to the west coast also received instructions to keep a lookout, and later HMA Ships Encounter (I) and Warrego (I) also joined the search together with launches from Rabaul and Herbertshohe. No trace of AE1 was ever found, not even the tell-tale shimmer of escaping oil on the water.
The loss of AE1 with her entire complement of three officers and 32 sailors was the RAN's first major tragedy, and it marred an otherwise successful operation to seize the German possession in New Guinea and the South Pacific. It is not known what caused AE1 to disappear without trace, and since her loss in 1914 several searches have been conducted to establish her whereabouts.