Human Smugglers Open Fire on Libyan Coast Guard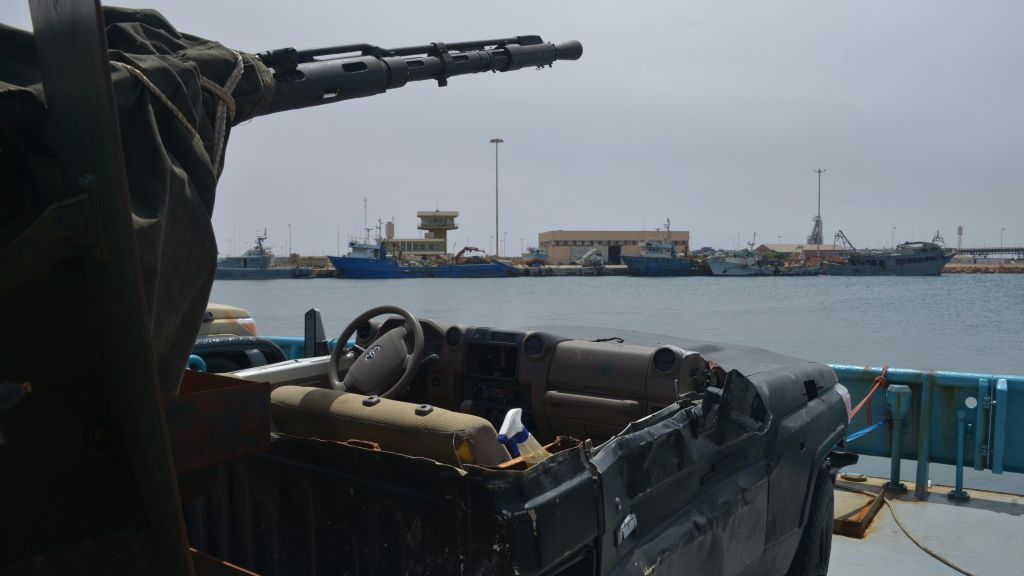 The Libyan Coast Guard says that human smugglers opened fire on one of its vessels during a mission to intercept 700 migrants off the coast of western Libya.
The assailants reportedly shot at the coast guard vessel from shore, and Libyan servicemembers returned fire, forcing the smugglers to retreat. The coast guard crew proceeded to intercept two wooden boats loaded with hundreds of migrants. No casualties were reported in the incident.
It is not the first report of gunfire in a confrontation between security forces and human smugglers off Libya. In 2015, the EU Frontex patrol vessel Tyr reported that human traffickers had fired shots during an attempt to recover a smuggling boat. The Tyr had just finished a successful rescue mission, recovering about 250 migrants from a small wooden vessel, when a speedboat approached with smugglers aboard. The traffickers fired off warning shots while they recovered the wooden boat, then headed back to shore, taking the vessel with them. EU forces typically impound smuggling vessels after a rescue.
Libyan maritime security forces have also been accused of violence in interactions with maritime migrants. Last October, the rescue charity Sea-Watch filmed a video of what appears to be a Libyan coast guard boat intercepting an inflatable raft filled with migrants. Sea-Watch contended that the coast guard crew boarded the vessel, "hit migrants with sticks and kept our crew from distributing life jackets," the group said in a statement. "The violent behaviour of the assumed Libyan coast guard caused a mass panic; all of the 150 passengers fell into the water and a two-digit number drowned."
In a separate incident last August, a Libyan navy patrol boat opened fire in the direction of the rescue vessel Bourbon Argos. The Argos is chartered to NGO aid organization Medecins Sans Frontieres; MSF operations coordinator Stefano Argenziano said that some of the shots hit the Argos' wheelhouse and could have resulted in injuries to the crew.
In addition, MSF said that the attackers boarded the Argos and stayed aboard for 50 minutes. The crew retreated to the Argos' citadel for the duration of the boarding and were not harmed.