HRAS Reviews Criminalization of Civil Society SAR Activities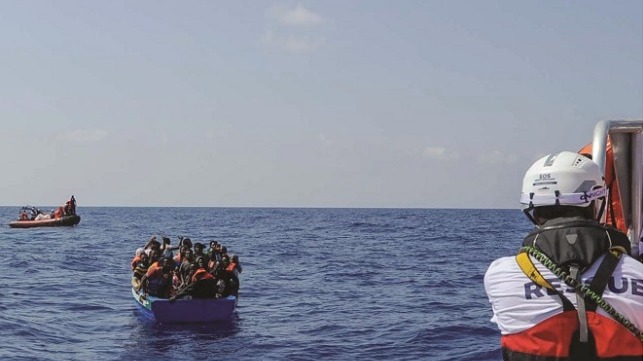 The U.K.-based charity Human Rights at Sea has published a Briefing Note on the "Legal and Policy Matters Arising from the Increased Criminalisation of the Civil Society Search and Rescue Activities in the Mediterranean."
The Briefing Note highlights, through examples, the current trend in some E.U. Member States to actively seek to criminalise citizens acting as humanitarians who provide life-saving assistance to those in distress at sea.
This is the second publication on the issue of the increasing levels of criminalisation of civil society search and rescue (SAR) organisations. it follows the recent Human Rights at Sea independent review of the case of the de-flagging of the M/V Aquarius: "Human Rights and International Rule of Law Ramifications of the De-Flagging of M/V Aquarius Dignitus."
Human Rights at Sea was the first maritime-focused human rights organisation in 2016 to raise awareness of potential criminalisation of SAR volunteers in its publication: "Volunteer Maritime Rescuers: Awareness of Criminalisation." This was released in response to the then perceived and emerging threat by some European Union Member States to start to criminalise civil society rescuers then undertaking lawful and necessary humanitarian relief work in the Central and Eastern Mediterranean.