Houthi Rebels Carry Out Series of Bomb-Boat Attacks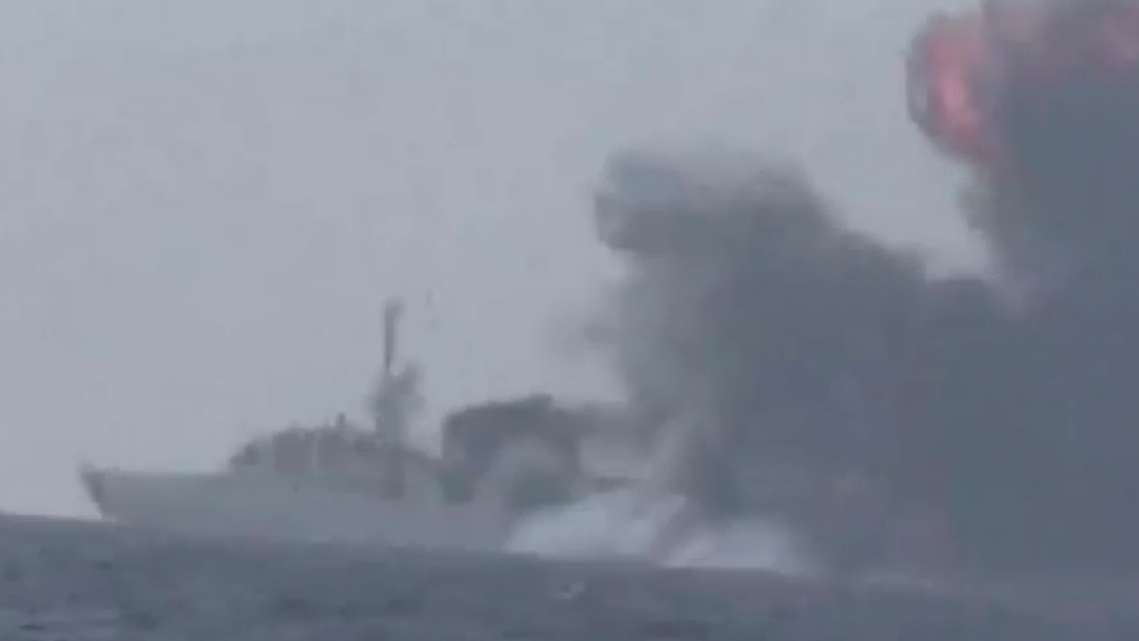 Saudi coalition forces have been on guard in the port of Mokha after a recent series of attacks by remote-controlled, bomb-laden boats operated by Houthi rebels. The Houthi forces have had success with this tactic before: in January, they damaged the Saudi frigate Al-Madinah with a remote-controlled boat, and they nearly struck a petroleum product terminal at Jazan, Saudi Arabia in April.
On July 29, the rebels allegedly drove another remote-controlled boat into a pier at Mokha, Yemen, according to a statement from the coalition. It detonated near berthed vessels, but did not cause any significant damage. The Saudi military claimed that the Houthi rebels had attacked the port, thereby "disrupting the flow of humanitarian aid to Yemen, in particular medicines used to fight the rampant cholera epidemic." (The United Nations asserts that an ongoing Saudi blockade of Yemeni ports is contributing to widespread famine and disease.)
The Houthi forces claimed responsibility for an attack on the same date, but gave a different account. Official Houthi outlet Saba said that a bomb boat struck a UAE naval vessel at a position off the coast of Mokha, killing 12 and wounding 23 more. According to this account, the UAE warship was disabled by the blast and by a series of secondary explosions, and will require repair before it returns to service. Saba also claimed that a UAE minesweeper was damaged in the attack.
UAE media outlets report that the rebels attempted another boat attack near the port on Saturday morning. Colonel Turki al Maliki told The National that "the coalition forces detected the boat three miles off the port, while it was sailing at 39 knots." Saudi coalition members reportedly intercepted the vessel; Saba acknowledged the attack but did not provide details.
On Wednesday, a third boat filled with explosives attempted to attack a military vessel belonging to the United Arab Emirates, but was destroyed before it could reach the ship, according to an account carried by Al Arabiya.
U.S. Director of National Intelligence Dan Coats testified in May that the U.S. believes that Iran is supplying the technology for the Houthi remote-controlled boats. Tehran does not admit to providing material support for the Houthi cause, but it is widely believed to be funneling arms and funding to the rebel forces.