Houthi Rebels Attack Saudi Tanker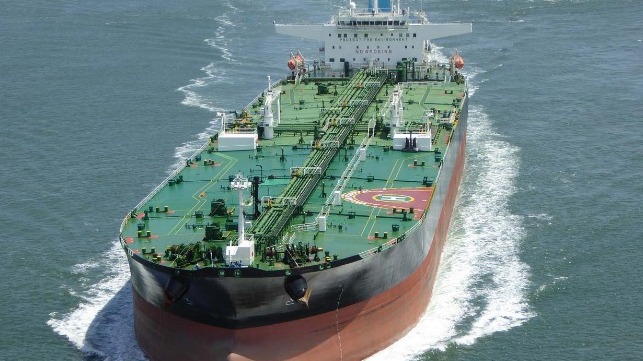 On Tuesday, an unnamed Saudi oil tanker came under attack by Houthi rebel forces off Hudaydah (Hodeidah), Yemen.
According to Sauid coalition spokesman Col. Turki al-Maliki, Houthi armed militias conducted an unspecified attack on the tanker at 1330 hours Tuesday, and a coalition naval vessel intervened. The tanker suffered "a slight but ineffective hit" and continued on its northbound course with a naval escort.
In a separate account, Houthi forces claimed that they had targeted a Saudi naval vessel in retaliation for a recent Saudi bombing raid on Hudaydah. In the past, the rebels have had modest success in attacking coalition military vessels with anti-ship missiles, improvised mines and remote-controlled bomb boats - notably the deadly strike on the Saudi frigate Al Madinah in January 2017.
Al-Maliki said that the attack demonstrated the risk Houthi forces pose to international shipping. He asserted that Hudaydah - the last large port held by the Houthis - serves as a launching point for "terrorist operations" and smuggling. Saudi-led forces are engaged in a fight to retake Hudaydah.
It is not the first time that Saudi forces have reported an attack on a tanker. In early January, the coalition reported that it foiled an assault on an unnamed Saudi tanker in the Red Sea involving three boats. On January 26, the coalition said that its air forces had destroyed an Iranian Shark-33 remote controlled boat off Hudaydah.
On Jan 26, 2018: #Saudi-led Coalition destroyed a #Houthi controlled WBIED (Shark-33) 13 nm off the coast of Al Hudaydah. pic.twitter.com/vZSGTTHW4p

— ???? ?? ???? (@MbKS15) January 29, 2018
"What makes the Shark-33 so dangerous isn't just that it can explode. It has a guidance system allowing it to track and hit a moving target without an operator on board, so the boat can be deployed to blow up a ship without sending someone on a suicide mission," said U.S. Defense Department spokesperson Laura Seal last December. "The computer and sensors serve as that unmanned guidance system for the Shark-33 - and they are supplied by Iran." Iran is widely believed to provide the Houthi militants with weaponry and financial support, but Tehran denies involvement in the Yemeni civil war.