Head of Chinese Sub Research Institute Under Investigation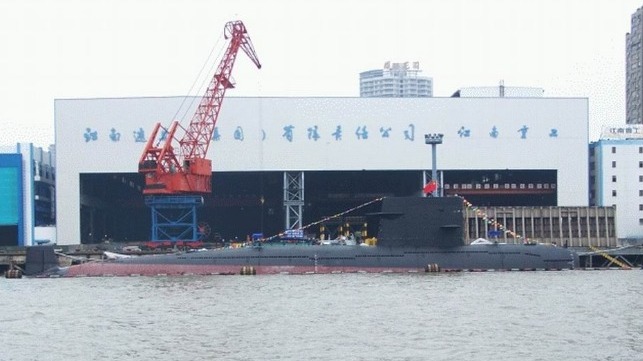 Just weeks after the general manager of China Shipbuilding Industry Corporation (CSIC) was expelled from the Chinese Communist Party, the giant shipbuilder lost the head of one of its leading research divisions to the same fate. The senior director of CSIC's 718 Research Institute, Bu Jianjie, is under formal investigation for allegedly obtaining Canadian citizenship without authorization, among other charges, and has been removed from the party.
The 718 Research Institute is focused on the development of naval submarine systems, and its areas of activity include nuclear power, hydrogen production, sensitive instrumentation and specialty gases. Bu specialized in air-independent propulsion, the ultra-quiet power systems that can surpass nuclear subs for stealthiness. He now stands accused of violating organizational discipline; obtaining Canadian citizenship in violation of regulations; failing to report personal matters; corruption; embezzling public funds; and taking advantage of his job to gain benefits for other entities in exchange for bribes.
Two regional anti-corruption bodies, the Hebei Provincial Commission for Discipline Inspection and the province's Supervisory Commission, investigated Bu's activities. He has been expelled from the Chinese Communist Party, his retirement benefits will be cancelled, and his case will be transferred to the Hebei Provincial People's Procuratorate for prosecution and "the confiscation of illicit assets."
"As a senior Party official, he has lost his ideals and faith and had a strong desire for money," the investigators said in a statement. "Especially after the 18th National Congress of the Communist Party of China, [Bu] was still involved with corruption crimes." The 18th National Congress was held in November 2012.
Bu, 64, is a graduate of Harbin's College of Shipbuilding Engineering, and he was a well-regarded defense scientist in China. He spent time at two universities in Canada as a visiting scholar in 1996.