Hawaii's Ports Prepare for Hurricane Lane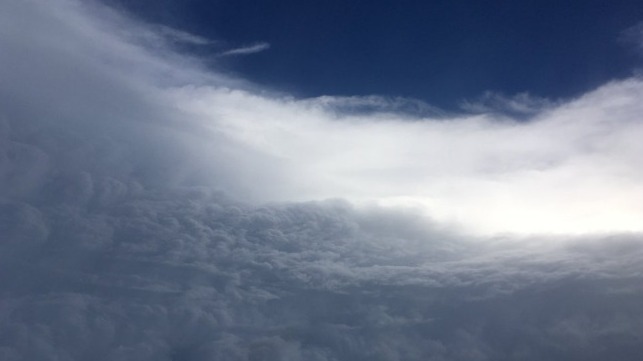 The U.S. Coast Guard and U.S. Navy are getting ready for the arrival of Hurricane Lane, which will bring high winds and heavy rainfall to the Hawaiian Islands over the next several days.
The Captain of the Port for Sector Honolulu has set port condition Zulu for Hawaii County and port condition Yankee for Oahu, Maui, Lanai, Molokai and Kauai. The commercial ports affected include Hilo Harbor and Kawaihae Harbor on the Big Island, and Barber's Point Harbor, Honolulu Harbor, Kalaeloa and Kewalo Basin on Oahu. Other primary ports across the island chain are also covered.
At condition Zulu, high winds are expected within 12 hours. Port facilities will be closed to inbound and outbound traffic until the storm has passed and damage assessment surveys are completed. Ocean-going vessels over 200 GT must prepare to leave port before this condition is set, unless they have an exemption.
The #Himawari satellite captured powerful Category 4 #Hurricane #Lane early this morning tracking toward the #Hawaiian Islands. The slow movement of the storm increases the threat for prolonged heavy rainfall. More imagery: https://t.co/92qwVtbJqE pic.twitter.com/YEcsTr08qp

— NOAA Satellites (@NOAASatellites) August 23, 2018
According to local media, Matson and Pasha Hawaii received brief exemptions to conduct cargo operations at Honolulu Harbor. A Matson vessel was allowed to enter at about 1600 local time Wednesday, unload overnight and depart. A Pasha vessel made similar arrangements, and will return to port after the storm has passed to finish its cargo operations. Small boat operators, including charter and tourism operations, are taking measures to prepare their vessels for the hurricane's arrival, doubling up their mooring lines and securing anything that could be damaged.
The U.S. Navy's Hawaii-base ships will sortie as the hurricane approaches, according to Rear Adm. Brian Fort, commander of Naval Surface Group Middle Pacific. All ships that are able will head out from Pearl Harbor and remain at sea until the storm subsides. Navy aircraft will either be stored in secure hangars or flown to other airfields out of the storm's path.
Some ships will not get underway as they are undergoing repairs or modifications. These ships are taking extra precautions to avoid damage, like adding more mooring lines, dropping anchor at the pier, and disconnecting shore power, the Navy said.