Harvey Wrecked Three Towboats at Port Aransas
The damage wrought by Hurricane Harvey on land is unprecedented, and Gulf Coast marine operators have also suffered multiple casualties. Among the many other incidents, three towboats were driven aground or sunk and six barges broke loose near a fleeting facility in Lydia Ann Channel, Port Aransas when Hurricane Harvey made landfall last week.
The grounded towboats are the Sabine Pass and Sandy Point, and the sunken vessel is the Belle Chasse, confirms operator Higman Marine. In a statement, Higman said that each vessel had had two barges at the time of the incident, and that all were empty and remained in the area. All 11 crewmembers from the vessels were safely evacuated, and no pollution has been reported. The firm is working with the Coast Guard and other agencies on a salvage plan.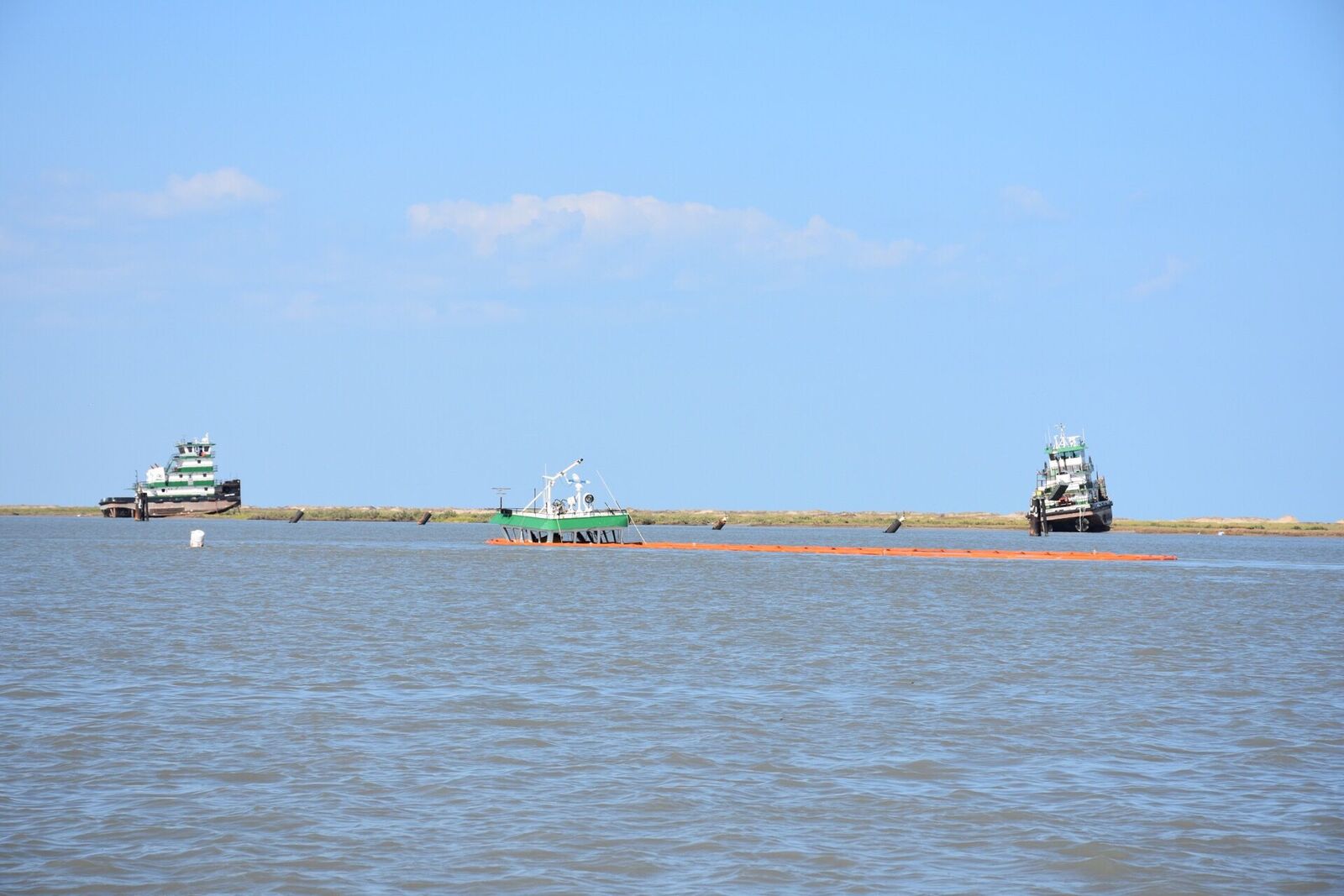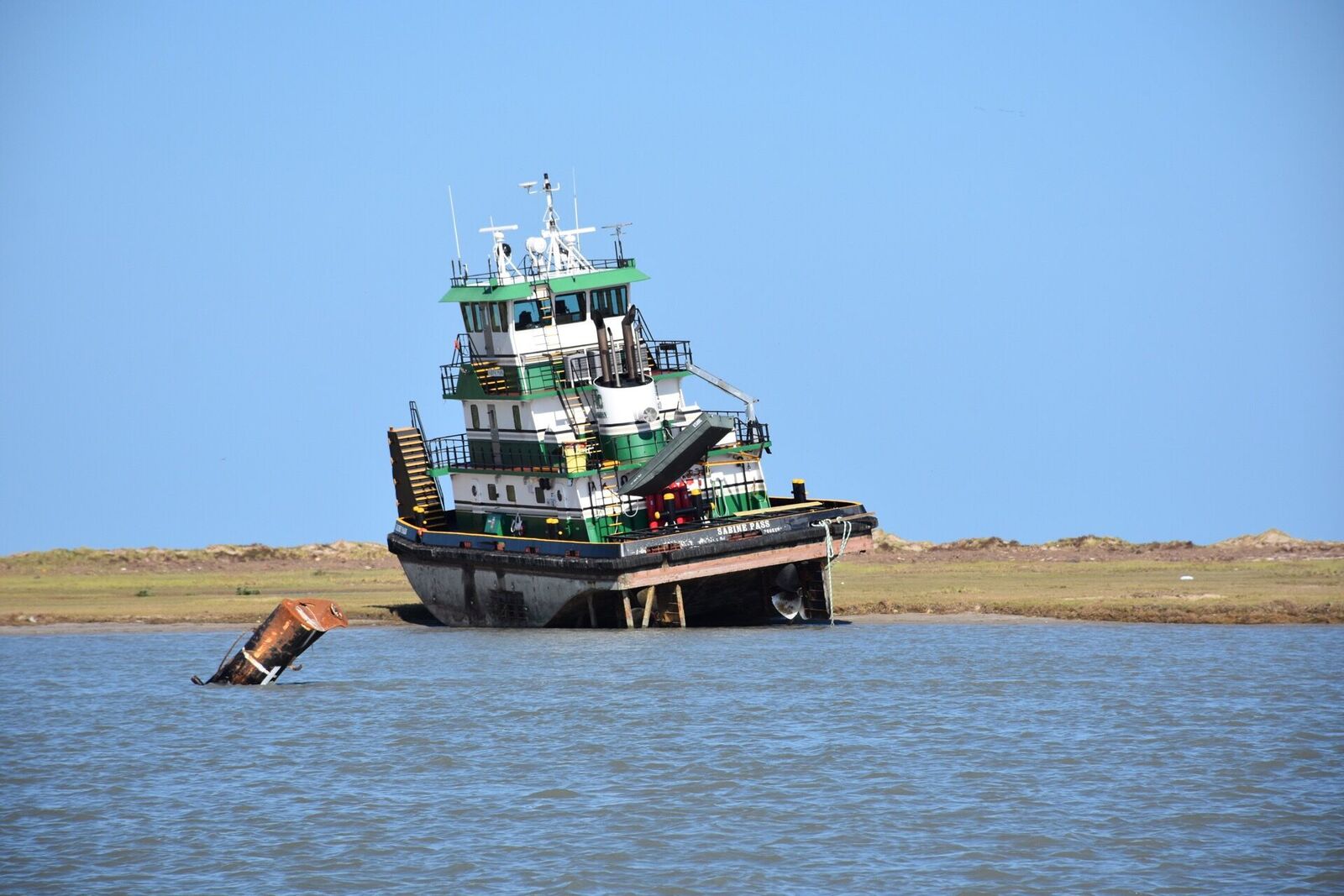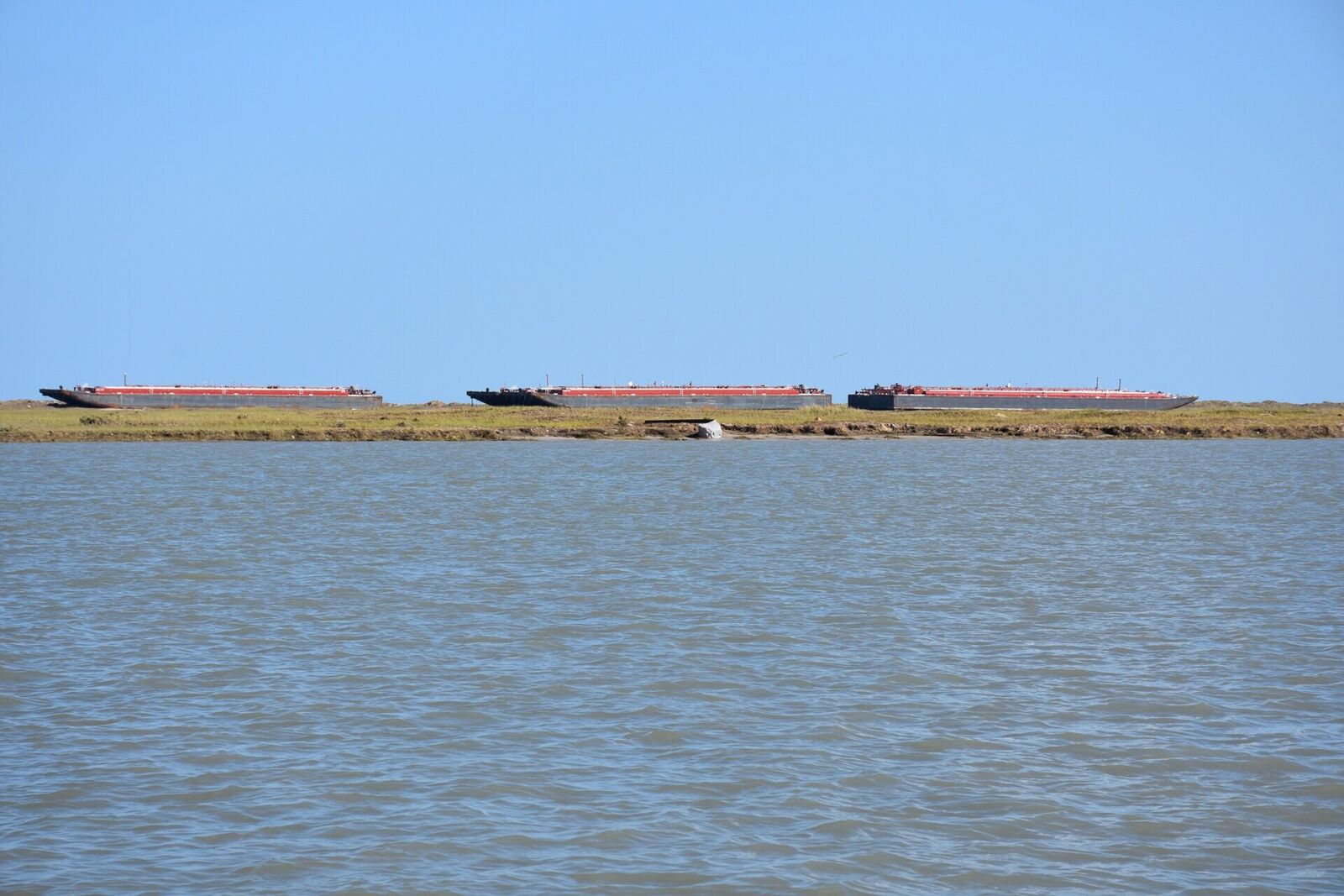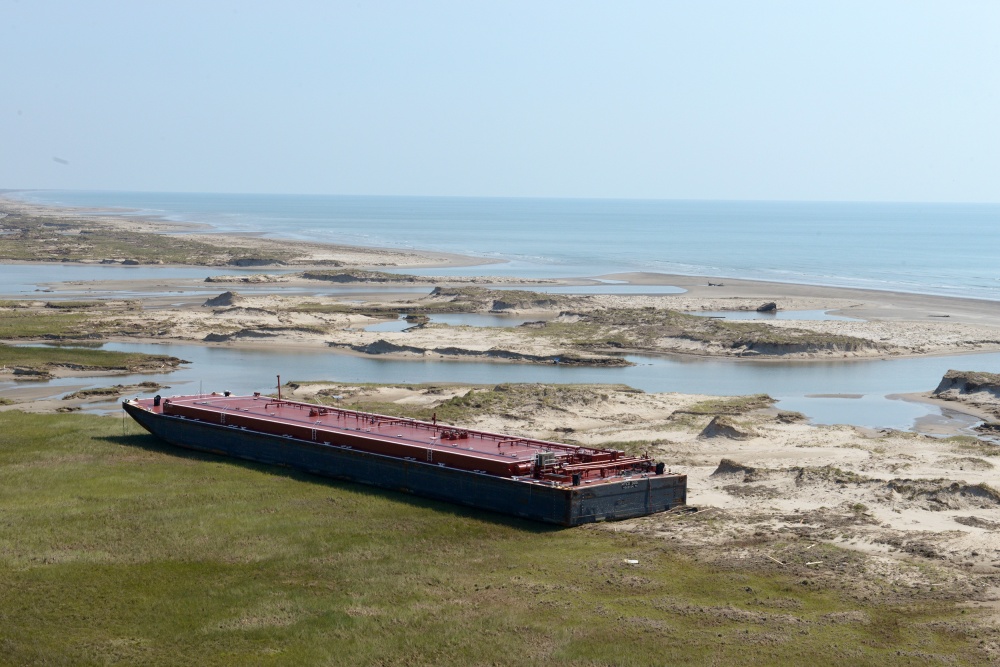 Image courtesy USCG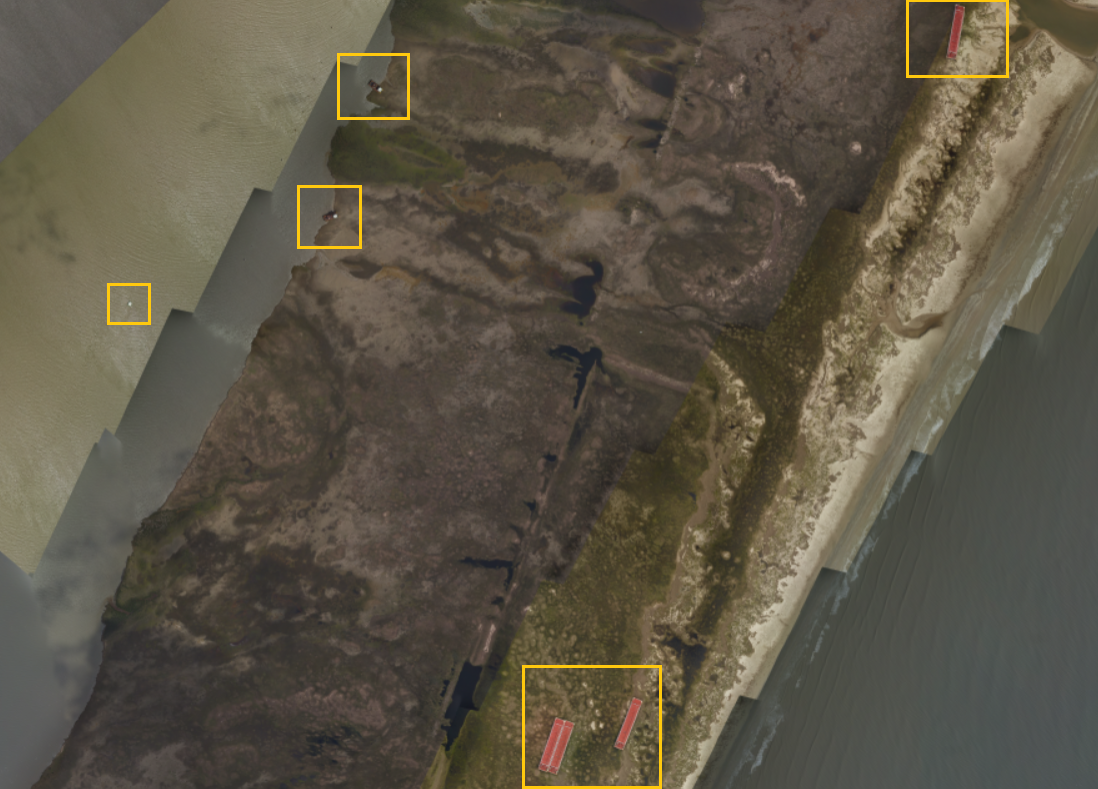 Towboats and barges aground on Bass Island, August 29-30 (Satellite imagery courtesy NOAA)
Initial reports indicate that the Belle Chasse sank next to the wreck of the SS John Worthington, a 1920-built tanker that went down in WWII. An official with the Texas Historical Commission said in a statement that the THC is coordinating with other agencies to ensure that damage to the historic wreck site is minimized during the towboat's salvage.
The towboat groundings and sinkings were far from the only marine casualties near Port Aransas. The tractor tug Signet Enterprise went down near a line of stacked drilling rigs, and her four crewmembers were rescued by the Coast Guard. Nearby, the idled drillship Paragon DPDS1 went aground in the Port Aransas channel entrance, on the approaches to Port of Corpus Christi. Her presence temporarily blocked deep draft traffic, but on Thursday the port announced that it would reopen to merchant vessels (with restrictions).
Assessing the wreck of the Signet Enterprise (USCG)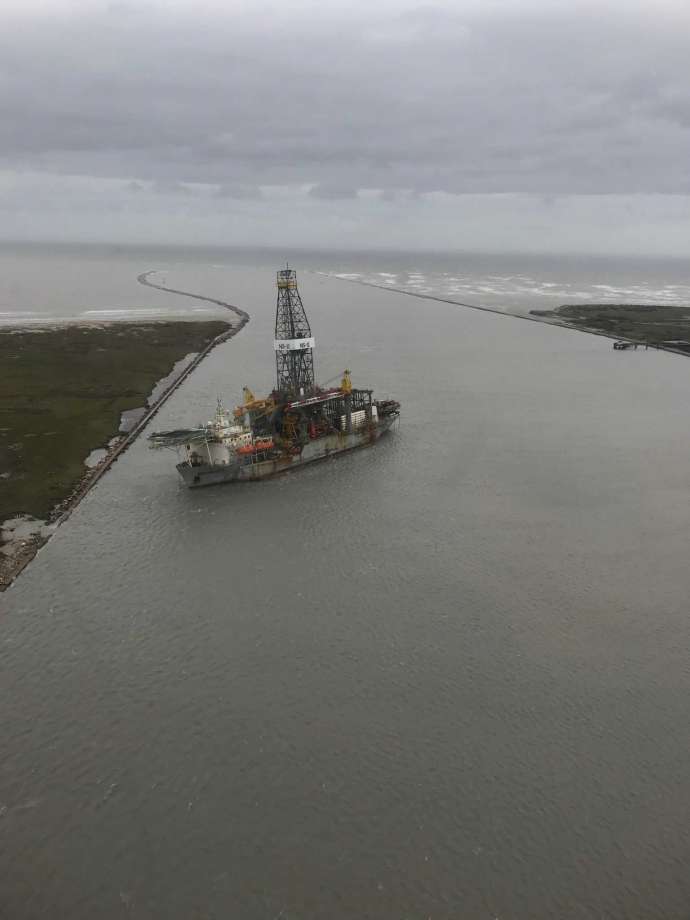 The Paragon DPDS1 aground at the channel entrance last weekend (USCG)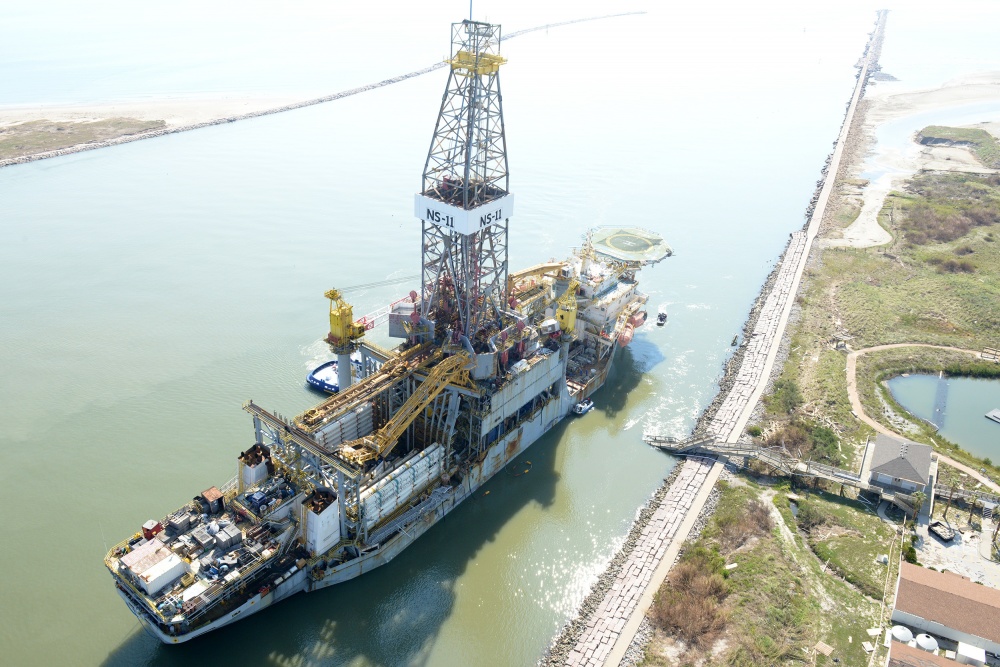 The Paragon DPDS1 in the channel entrance, August 31 (USCG)