Harley Franco Cedes Control at Harley Marine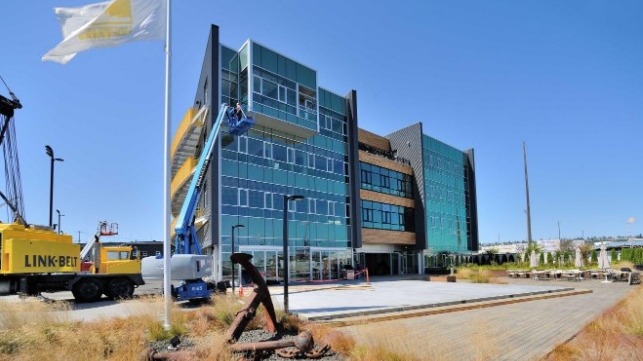 Harley Franco has relinquished operational control of Harley Marine, the Seattle-based marine towing conglomerate he founded, handing off his management duties to the company's second-in-command.
Effective today, Harley Marine board member and COO Matthew Godden has been appointed interim president, with authority over all personnel, financial transactions and operations, according to an internal memo to employees. Franco, who is still the company's CEO, will no longer be involved in day-to-day operations.
Godden was one of two company directors who voted to oust Franco in July 2018 over allegations of financial misconduct. This attempted removal was not successful, and Franco was quickly reinstated after appealing to a court in Seattle for an injunction.
In a statement Thursday, Franco said that his departure from the company was voluntary. "Earlier this week, given the damage caused by [Macquarie's] false allegations, I voluntarily agreed to step aside to allow a search for a new CEO to help guide the company into the future and protect the jobs of our employees about whom I care so deeply," he said.
Protracted dispute
At about the same time as the board vote last July, Macquarie Group - Harley Marine's minority shareholder - sued Franco over an alleged "lengthy and wide-ranging course of misconduct" intended to divert company resources for his personal use. The suit sought to remove Franco from his positions at the firm and to obtain compensatory damages.
The civil claim alleged that Franco embezzled more than $450,000 using company credit cards; received unauthorized salary payments of more than $550,000; had his firm purchase a $100,000 Cadillac Escalade for his vacation home; directed the use of company funds for $230,000 of unauthorized vendor payments, including $75,000 to a country club and $27,000 to a wine merchant; and sold two towing winches worth $1.2 million as though they were his own, receiving the funds from the sale via personally-controlled entities.
Franco denied these charges, and he accused Macquarie of attempting to damage his reputation in order to force him out and sell his company. "While I was interested in building a hundred-year company, they were only interested in making a fast buck," Franco said at the time. "They gave me an ultimatum – agree to a sale or face the consequences. I told them, again, I would not sell HMS." The misconduct suit was ultimately dropped, though a separate case over the legitimacy of the board's vote to remove Franco continued in Delaware and Seattle courts.
Harley Franco founded Harley Marine in 1987, and he grew the firm from a regional towage provider into a nationwide operator with divisions on every coast. The company is primarily focused on tug-and-barge petroleum transportation and bunkering, though it also has ship-assist and general marine towing operations. Franco is its majority shareholder, with a 53 percent stake, and he controls two of four board seats. Macquarie and its affiliates hold the remaining 47 percent stake.
Beyond Harley Marine, Franco is well known for his involvement in fund-raising for charities, and he sits on the board of the UK P&I Club.
In May 2018, just before Macquarie began an investigation into allegations of misconduct, Harley Marine completed its largest ever fundraising round. This $455 million bond issuance was backed by Harley's full fleet of tugs and barges, according to transaction adviser Orrick.