Guns, Drugs and a Fire on Board: Illegal Charter Skipper Pleads Guilty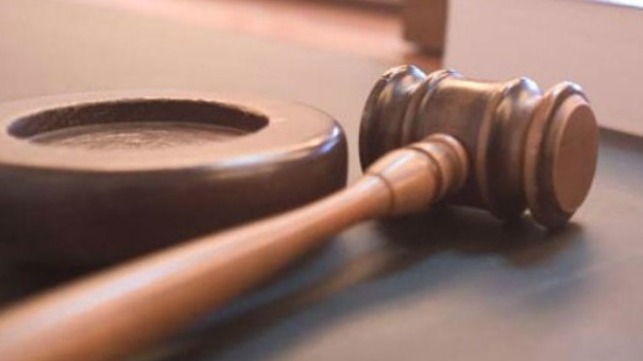 The U.S. Coast Guard has been conducting a vigorous enforcement campaign against illegal charter boat operations for years, cracking down on skippers who hire out their vessels without getting training and a "6-pack" license or a higher credential. Most unlicensed operators comply with the law when faced with fines, but some are determined to be repeat offenders - and a recent case in Michigan is an exceptional example.
In May 2021, Coast Guard Sector Detroit received a tip that a 39-foot Sea Ray launch named "Pwr Tower" was being used for an unlicensed charter operation. A Coast Guard inspection crew went to visit the boat at Miller Marina, a large private pier just northeast of Detroit.
An informant met them at the scene and told them that the Pwr Tower was operated by skipper and co-owner Benjamin Michael Jones. According to the source, Jones used the boat for private charters and advertised on Instagram on his own account, benjonesdetroit1. Sector Detroit looked up Jones' record and determined that he did not have a merchant mariners credential.
Investigators at Sector Detroit reviewed Jones' Instagram account and learned that he was advertising a "food-drank-smoke" [sic] charter the next evening. A Coast Guard patrol boat intercepted the Pwr Tower at 2111 hours that night and found 23 people on board. There were only 18 personal floatation devices on the boat, so the officers ordered Pwr Tower back to the pier for an extended inspection.
Coast Guard officers found 20 personal bags of marijuana and three handguns, including one that was unregistered. Three passengers told officers that they had paid Jones for the trip.
The officers cited Jones for serving as master without a license, failure to comply with chemical test requirements and failure to have a certificate of inspection. They also issued Jones a Captain of the Port (COTP) order instructing him to cease charter operations, but Jones refused to sign and insisted that he had not been operating for hire.
The next day, according to the Coast Guard, Jones arrived at Sector Detroit and verbally threatened an officer in the parking lot. He was then issued another formal order instructing him to stay off of Coast Guard property.
Jones continued to contest the COTP order and the notice of violation by phone, and he did not pay the $3,250 assessed fine, according to the Coast Guard.
On August 10, 2021, at about 0230 hours, Station St. Clair Shores received a report that a boat was ablaze on Lake St. Clair. The station dispatched a response boat and found that Pwr Tower had caught fire, with Jones as the operator and nine passengers. The passengers had been rescued by another vessel, and the fire had been successfully put out.
The Coast Guard response boat gave Jones and his boat a tow back to a nearby harbor. On questioning, several of the passengers said that they had paid (or a friend had paid on their behalf) so that they could go out on the excursion. One told officers that a fire had broken out under panels in the deck, and that the skipper had put it out with a fire extinguisher.
Jones attempted to operate his vessel for hire as recently as June 2022, according to charging documents. His Instagram account included a post that month that allegedly advertised "Pool and Boat Tings Wednesday . . . I'm not personally inviting no one . . . Standard Boarding rules apply Bottle or food And a blue strip." (In some circles, a "blue strip" refers to a new hundred-dollar bill, which has a blue security strip down the middle.)
Shortly after this advertisement was posted, Jones was arrested and charged with willfully violating an order of the Captain of the Port and with making false statements. It had been one year since his first interaction with the Coast Guard.
This week, Jones pleaded guilty to one count of violating a Captain of the Port order. He admitted to the commercial charter outing on August 10, 2021, which ended in a fire; the plea does not cover other alleged infractions. The maximum penalty is up to six years in prison and a fine of up to $250,000. Sentencing is set for February 2024, and prosecutors have asked for a small reduction in severity for Jones' willingness to accept responsibility.