Greenpeace Nabs Pirate Fishing Vessel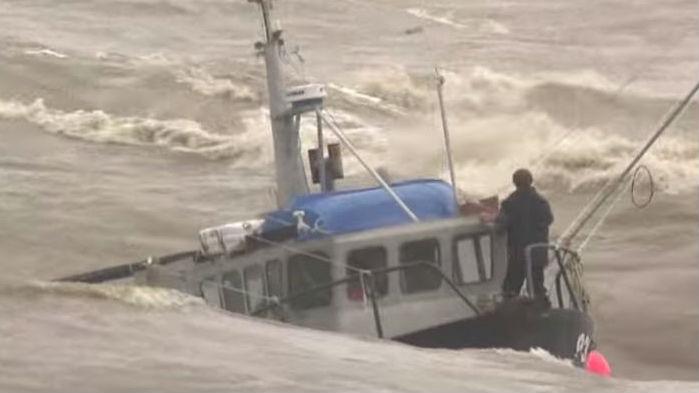 Activists from Greenpeace's Rainbow Warrior boarded a Taiwanese tuna fishing vessel outside of Papua New Guinea believed to be part of a pirate shipping operation.
Greenpeace discovered the Shuen De Ching No. 888 on Wednesday, September 9 and alleges several irregularities with its logbook. The vessel documented only three shark carcasses in its logbook but was found with about 75kg of shark fins, which suggests it caught at least 42 sharks.
Taiwanese law and Pacific shipping rules dictate that shark fins may not exceed five percent of the weight of a catch, and with only three carcasses reported, the Shuen De Ching appears to be in violation.
Greenpeace New Zealand has reported the case to the Western and Central Pacific Fisheries Commission (WCFPC) and to neighboring Pacific Island countries. Greenpeace has also blacklisted the vessel and retailers are being urged not to purchase fish from the ship.
"We demand that the Taiwanese Government order this illegal vessel to stop fishing and return to port immediately for a full and transparent investigation," Greenpeace said in a statement. "There is a Taiwanese patrol boat in the region and this is exactly the sort of illegal activity they should be tackling."