Great Lakes Leaders Call for Maritime Investments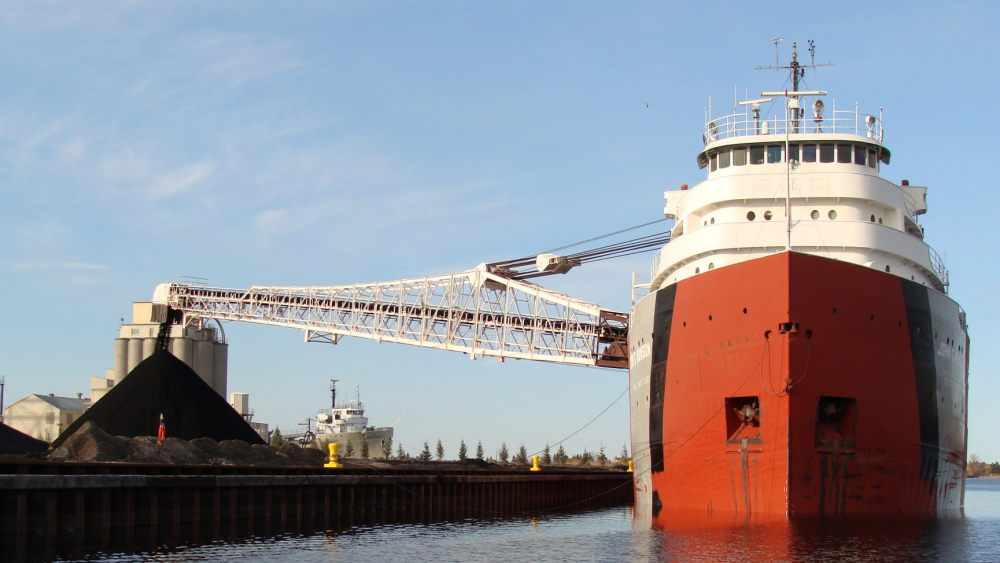 On Wednesday, the leaders of the U.S. states and Canadian provinces of the Great Lakes region – Illinois, Indiana, Michigan, Minnesota, New York, Ohio, Pennsylvania and Wisconsin, and Ontario and Quebec – released a new $4 billion plan intended to boost the region's maritime trade.
"The maritime system connects regional markets with one another, and with the world," Gov. Rick Snyder of Michigan said. "By leveraging maritime transport on the Great Lakes and St. Lawrence River, we can boost the region's $5 trillion economy and create jobs throughout the region."
The ten year strategy is a product of the recently formed Conference of Great Lakes and St. Lawrence Governors and Premiers; it would address aging navigation infrastructure dating to the last turn of the century, add dredging and icebreaking capacity and reduce other barriers to the growth of maritime trade. Specifically, the group recommends:
- Constructing a second "Poe Class" Lock in Sault Ste. Marie, Michigan
- Fully funding the asset renewal program of the Saint Lawrence Seaway Development Corporation
- Clearing the $200 million federal harbor dredging backlog at U.S. Great Lakes ports
- Dredging the St. Marys River – a critical choke point – to its authorized depth of 27 feet
- Appropriating $250 million in federal funds to repair breakwalls and other critical nearshore infrastructure
- Adding more Great Lakes icebreakers to the U.S. and Canadian fleets
- Developing recommendations for an agreement between the U.S. and Canada to cooperatively manage the regional maritime system
- Streamlining the U.S.-Canada customs clearance process for cruise passengers and maritime cargo.
The report also calls for bolstering the region's maritime workforce, including measures to remove barriers to entry for ex-servicemembers. "Veterans could be a rich source of new and experienced entrants into commercial shipping and any barriers, including lack of credential recognition, deterring individuals from entering should be identified and removed. 'Military to Maritime' programs should be encouraged and further developed," the final statement says.
"This new strategy will strengthen our region's economic competitiveness in the global marketplace. These investments will make it easier, faster, and cheaper to move iron ore and other goods from here to other U.S. and overseas markets," said Minnesota Governor Mark Dayton.