Government Shutdown Hits Licensed Mariners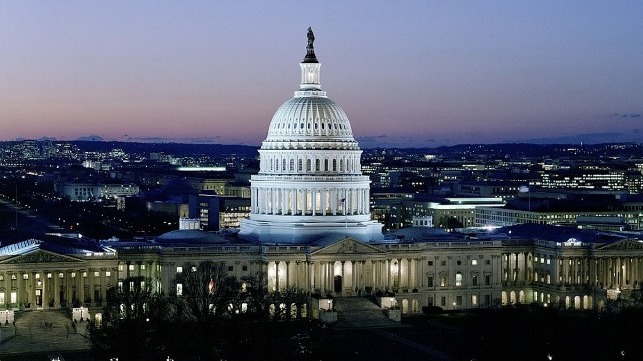 The U.S. Coast Guard's merchant mariner licensing offices are closed due to the ongoing government shutdown, with serious implications for some deck and engineering officers.
To address the closure, the Coast Guard's National Maritime Center has granted an extension for Merchant Mariner Credentials (national endorsements only) and Medical Certificates expiring in December 2018 and January 2019. Mariners can sail using documents covered by the extension until March 31.
However, the extension does not apply to STCW endorsements, which are required on STCW-certified ships. The Masters, Mates & Pilots (MMP), which represents a substantial portion of licensed American mariners, is concerned that some of its members may not be able to ship out if their STCW expires during the shutdown.
"The government shutdown, and therefore the closure of the USCG [Regional Exam Centers], is hampering our members' ability to work," said MM&P Coast Agent Jeremy Hope, who is based in Oakland. "[This is] another awful byproduct of the government shutdown."
Coast Guard veterans may not receive retirement checks
Since December 22, hundreds of thousands of federal employees have been furloughed or have been compelled to continue working without pay. 42,000 U.S. Coast Guard servicemembers remain on duty, and thanks to a one-time workaround, they received all pay owed for the second half of December. However, their January 15 paycheck will not be paid unless funds are appropriated by Congress and approved by the president.
The same is true for Coast Guard veterans, who will not receive their February retirement payment if the government shutdown continues past the end of this month.
"The stress, worry, and utter nonsense of this shutdown is beginning to affect citizens of this country in many unseen ways," said Coast Guard retiree Anthony Sederstrom, speaking to WBUR. "I am a 26-year veteran of the Coast Guard and although I received my retirement pay on the first of the year, February's pay is in question."
Senator John Thune (R-SD) has introduced a special-purpose funding bill in the Senate, the "Pay Our Coast Guard Act," to provide for the service's salaries and operations until Congress passes a broader appropriations package. The stopgap bill has support from six other senators, three from each party, but it does not yet have a counterpart proposal in the House.
Coast Guard families apply for charitable aid
In anticipation of work without pay beginning January 15, coastguardsmen and their families are looking for ways to weather the shutdown, taking out loans, seeking donated food and applying for discounts on their utilities. The service's military and civilian payroll is about $150 million every month, according to Coast Guard Mutual Assistance (CGMA), leaving a large gap to make up through charitable aid and lending.
In an essay published in USNI Proceedings, former Commandant Adm. Thad Allen (USCG, ret'd) sharply criticized the nation's political leadership for failing to pay its servicemembers.
"I never believed it would be necessary to remind the leaders of all branches of government of their constitutional responsibilities," Adm. Allen wrote. "While this political theater ensues, there are junior Coast Guard petty officers, with families, who are already compensated at levels below the national poverty level, who will not be paid during this government shutdown . . . I'm glad my mother and father are not alive to see it."