Gazprom Weighs Fourth Train for Sakhalin-2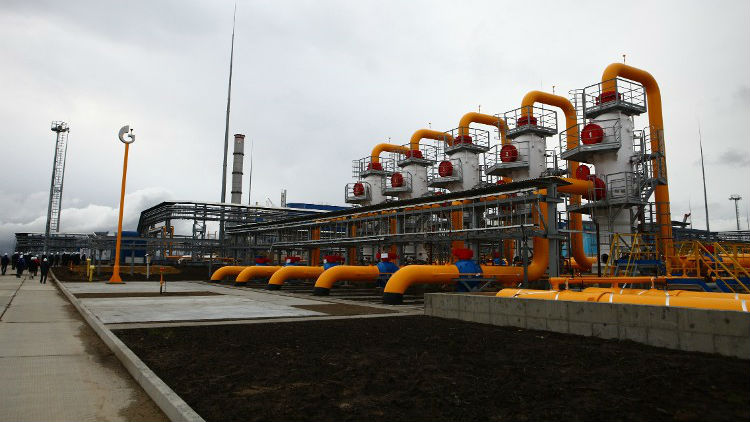 Russian energy giant Gazprom is considering building a fourth production train for its Sakhalin-2 LNG plant, a joint venture with Royal Dutch Shell, Alexander Medvedev, the company's deputy CEO, said in an interview on Tuesday.
Gazprom and Shell signed a memorandum of strategic partnership earlier this year, agreeing to commission a third production train for the Sakhalin plant aimed at expanding its capacity to 15 million tons from 10 million tons.
A fourth train would mean that the plant in Russia's far east, the country's only LNG-producing unit, would double its current capacity.
"From a technical point of view everything (that is needed for the fourth production train) is there," said Medvedev, who was speaking during an interview conducted as part of the Reuters Russia Investment Summit.
"The key point to discuss is the gas sourcing issue", he said, explaining that Gazprom was in the process of choosing whether to buy gas from Rosneft-ExxonMobile's nearby joint offshore field, Sakhalin-1, or to get it from Gazprom's own Yuzhno-Kirinskoye undersea deposit, which is on a U.S. sanctions list.
Relations between Russia and the West slumped to a new post-Cold War low last year after Moscow seized control of Crimea and the United States accused the Kremlin of backing pro-Russian separatists in eastern Ukraine.
That prompted Washington and the European Union to impose sanctions on Russian firms and individuals, a move which continues to hurt the Russian economy at a time when it is reeling from low oil prices.
But Medvedev said the economic pain would not deter investment and that Gazprom was ready to invest in new LNG projects, including in Sakhalin-2 and Baltic LNG, even though oil prices were languishing at $45-$50 per barrel.
"Even if this period will last for several years it won't affect our readiness to invest," said Medvedev. He singled out Latin America, the Middle East and South East Asia as potentially interesting markets. "One of the potential markets is the Philippines", he said.
He also cited China, saying he was confident of its prospects even though its economy was faltering.
"Of course, (Chinese) domestic demand will probably not reach the kind of figures that have been mentioned such as 500 bcm per year or more," said Medvedev. "But 400 bcm per year and then some is definitely realistic even if economic growth is low."
Russia announced this month it would construct its third gas pipeline to China from Sakhalin. It has another pipeline under construction and another at the design stage.