Fuel Shipments to Puerto Rico Pick Up Pace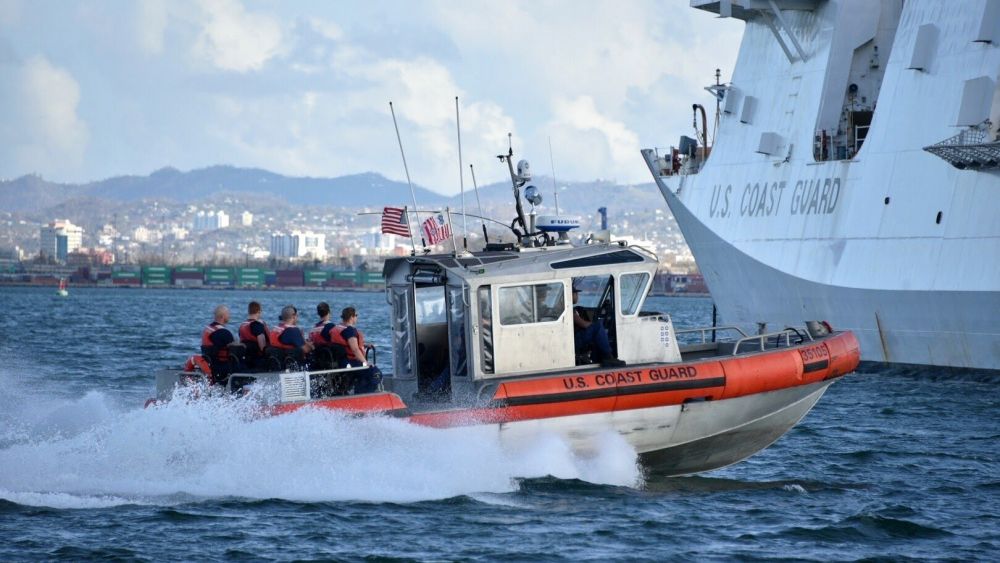 Puerto Rico's recovery from the effects of Hurricane Irma is moving forward slowly. 13 days after the storm made landfall, power has been restored for about five percent of the population; 55 percent of customers have clean running water; 50 out of 69 hospitals are in some degree of operation; 12 percent of cell towers are operational; and fuel is now available at 700-850 out of the island's 1,100 gas stations. The availability of fuel is critical for Puerto Rican businesses and residents, almost all of whom are relying on generators for electric power. Anecdotal reports suggest that fuel rationing measures are still in effect.
The key petroleum ports of Yabucoa and Ponce have reopened – albeit with draft restrictions – and Puerto Rico governor Ricardo Rossello expects that product tankers will unload about 500,000 barrels of diesel and 1 million barrels of gasoline within days. "The flow is coming, gasoline is getting here," Rossello said. "We have been able to reduce the time that it takes to get gasoline and diesel at different stations."
Coast Guard asks citizens not to sail to Puerto Rico
While the island's main ports are open to traffic, the U.S. Coast Guard is discouraging private boaters from making the 1,000 nm journey between Miami and San Juan. Instead, the Coast Guard recommends that volunteers and donors coordinate their efforts through National Volunteer Organizations Active in Disaster (NVOAD), an association of relief groups that has the endorsement of the Federal Emergency Management Agency.
"The outpouring of volunteers and desire to help our fellow Americans following Hurricanes Irama and Maria in Puerto Rico and the U.S. Virgin Islands is nothing short of inspiring," said Capt. Ladonn Allen, chief of prevention for the Coast Guard Seventh District. "But we discourage people from entering affected ports, many of which are still littered with wreckage and debris, particularly outside the federally maintained channels. Individuals entering unfamiliar ports or attempting to bring supplies without coordinating through volunteer organizations that are working with the Federal Emergency Management Agency and its partners are putting themselves in danger."
Anecdotal reports from Florida suggest that some volunteers may face a transportation bottleneck before they can get to the island. "There are 20 first responder teams waiting to go to PR and we can't get planes, boats or helicopters to get in," said Sean McLaughlin of the Humanitarian Aid & Rescue Project (HARP), in an emailed statement. McLaughlan, a rotary-wing pilot and USMC veteran, is awaiting transportation to Puerto Rico at a staging warehouse in Miami.
Puerto Rico's government calls for financial assistance
Puerto Rico is already $75 billion in debt, and its governor said Monday that it has very little cash on hand – effectively enough to cover a months' worth of government salaries – and little prospect for raising more, given the devastation to the island's tax base. In an interview with the Financial Times on Monday, Puerto Rico treasury secretary Raul Maldonado-Gautier called on Congress to "make a statement that approves additional funds for Puerto Rico," on the order of tens of billions of dollars.
The recovery will be costly: Puerto Rico needs a new electrical grid, along with extensive repairs to roads and communications infrastructure. Analysts for RMS and AIR Worldwide put the total costs of Hurricane Maria at between $15-85 billion. When added to the cost of Hurricane Harvey ($65-180 billion), Hurricane Irma ($50-100 billion) and any other major storms that might occur in the remaining two months of the Atlantic hurricane season, the combined damage to the American economy could total in the range of $150-350 billion.