French and US Police Catch Thieves Smuggling Cars to Africa in Containers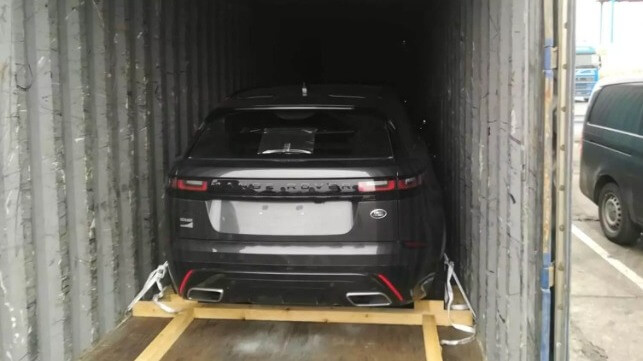 Law enforcement in Europe and the United States are reporting a strong increase in the smuggling of stolen cars in shipping containers. In the most recent examples, both U.S. Customs and Border Protection and Europol are reporting preventing record numbers of stolen cars being illegally exported to West Africa.
Europol participating in support of a two-year effort by the French National Judicial police to investigate what they called a criminal network specialized in the theft and trafficking of cars to West Africa. In total, law enforcement identified more than 170 vehicles transported from Belgian, Dutch, French, German, and Spanish ports concealed in containers and carried by ship to West Africa. Real-time analysis of several cell phones seized during the recent arrests led to the identification of two containers carrying nine stolen cars, which were intercepted at the ports of Le Havre, France, and Las Palmas, Spain before they could be loaded onto outbound vessels.
Two containers were intercepted loaded with nine cars (Europol)
Various European countries, INTERPOL, and Europol supported the investigation, which was launched in the summer of 2021. This collaborative law enforcement effort led to the identification of a large, mobile, and flexible criminal structure, which consisted mainly of French, Gambian, and Senegalese nationals.
French police report the scheme used several "coordinators" to obtain recent car models, and used groups of car thieves located across France. The criminal network also recruited minors to drive the stolen vehicles to various European ports.
More than 110 French police officers, including tactical and canine units, arrested 13 members of the criminal network on September 12. Supported by Europol and INTERPOL analysts and in coordination with international police forces, law enforcement took the two main network coordinators in France, logisticians, and car thieves into custody. The officers searched various houses and seized tools and material used for car theft including illicit on-board diagnostic (OBD) port software, vehicle documents, and cash.
At the Port of New York/Newark, U.S. Customs and Border Protection is also reporting that they have set a new record for the number of stolen cars retrieved from smuggling operations in the port. Today, September 21, they seized seven outbound stolen vehicles ranging from Ford F-150 Raptor pickups to a Hyundai Santa Fe, two Dodge Ram 1500 trucks, a Range Rover, and an Audi. The total value of the cars was nearly $400,000.
U.S. authorities report recovering seven cars in one day in Port New York/Newark (CBP)
"Using a multi-layered enforcement strategy that combines intelligence gathering, x-ray technology, and on-the-ground expertise, we have successfully recovered one stolen car a day for the entire fiscal year and the year isn't over yet!," said TenaVel T. Thomas, CBP Port Director, Port of New York/Newark.
The latest seven vehicles recovered on September 21, were destined to Western African countries. CBP reports for the fiscal year beginning October 1, 2022, they have now recovered 365 vehicles. They set the value of the recovered cars at more than $21 million, noting that there are nine more days in this fiscal year.