Freighter Crew Abandons Ship onto Rocky Shore
On Friday evening, the 3,000 dwt freighter Little Seyma went aground on the uninhabited island of Traganisi (Dragonisi), due east of Mykonos, Greece. The vessel was under way from a Russian port to Famagusta, and she reportedly went onto the island's rugged shores after encountering foul weather.
The Hellenic Coast Guard dispatched a response vessel and a tug to the scene, but they were not immediately able to approach the site of the grounding due to weather conditions. A Hellenic Air Force helicopter and a Hellenic Navy helicopter also found that the weather was too severe to provide assistance.
Early Saturday morning, a navy frigate and the tug Christos XL approached the site of the grounding to attempt a rescue. However, the freighter's crew had already abandoned ship in an inflatable liferaft and headed to the rocky shore at the foot of the cliff.
An initial attempt to rescue them by helicopter was not successful, but a Coast Guard team worked with a fishing vessel and a speedboat to access the beach and bring the crew to safety. Photos show the hull of the Little Seyma blocking off much of the cove, creating a lee for the rescuers.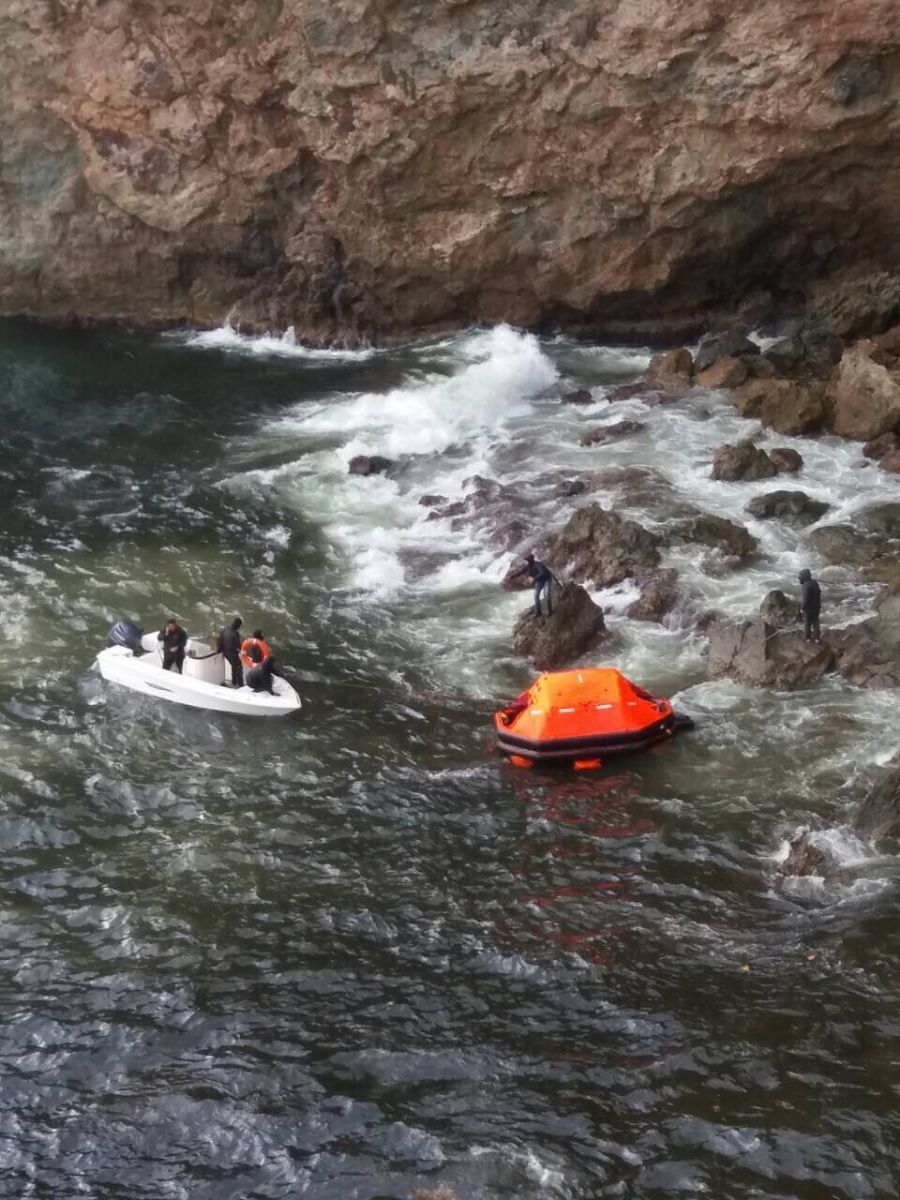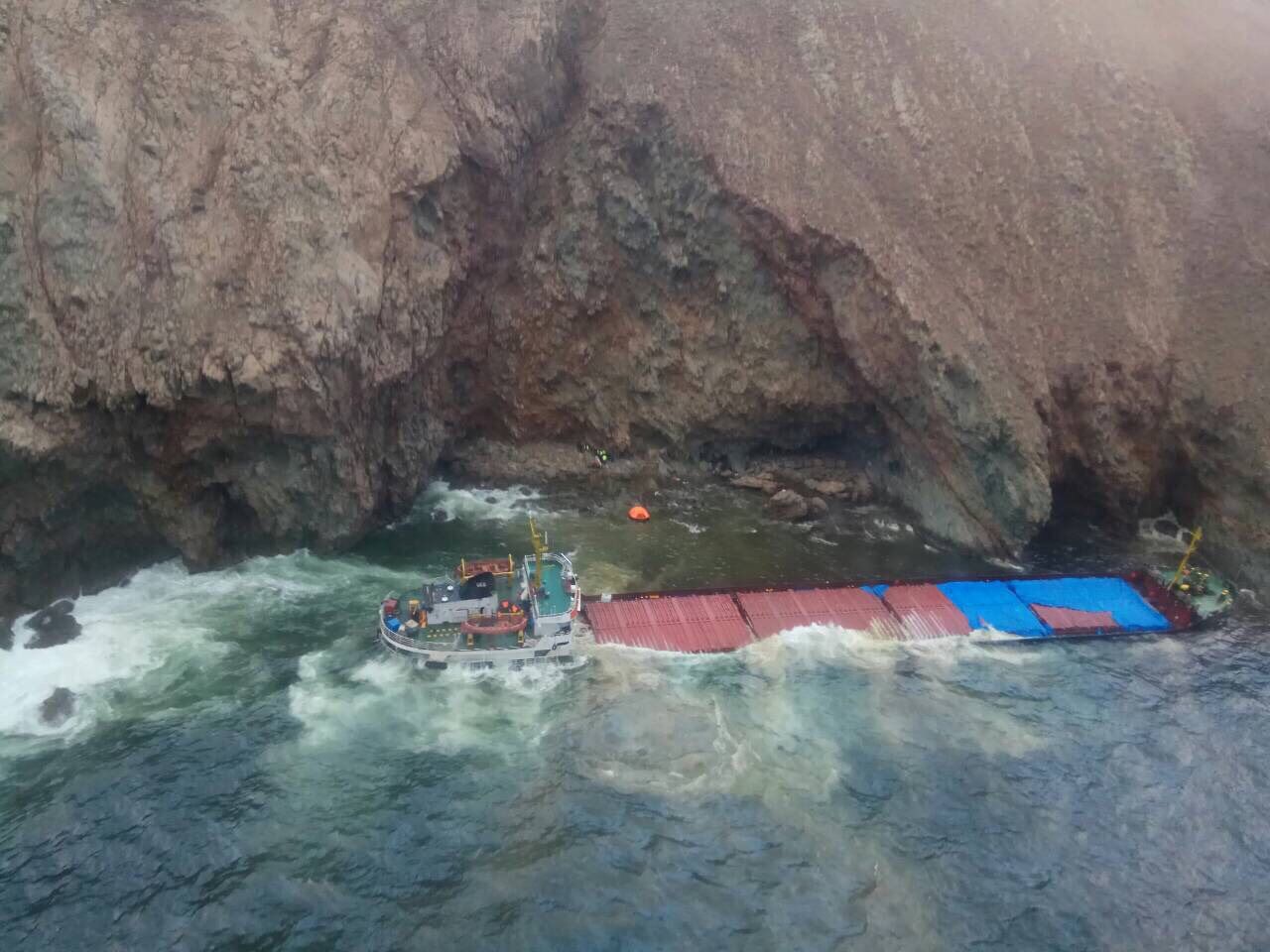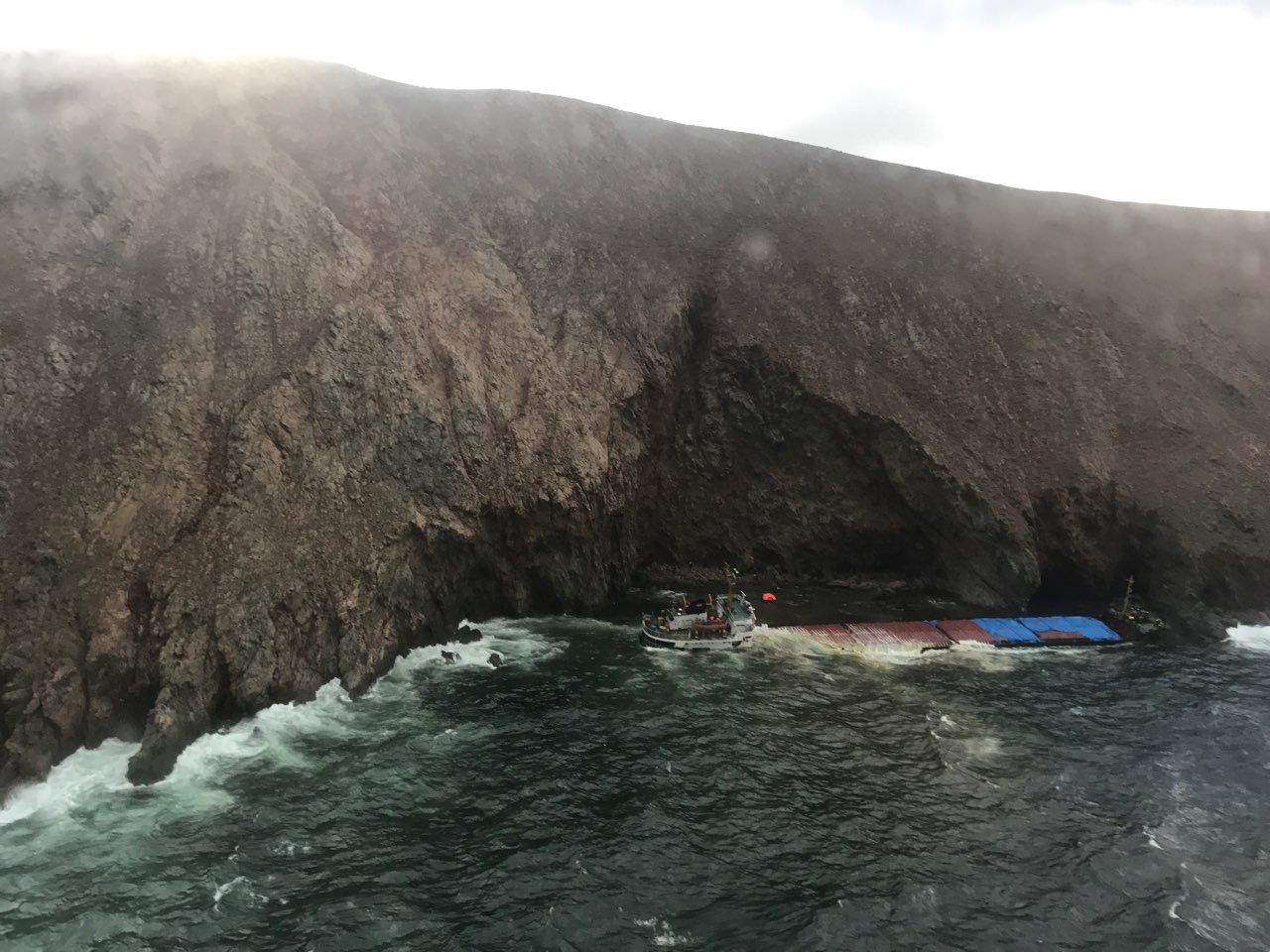 All 12 crewmembers (nine Ukrainians and three Azerbaijani nationals) were safely transferred to the tug Christos XL and taken to Mykonos. The Port Authority of Mykonos will be responsible for the pollution response plan and the preliminary investigation into the casualty, and local reports indicate that no signs of pollution have been observed.
The 1980-built Little Seyma is owned by a Turkish company and flagged in Panama. Her Equasis record shows that in June, she was detained for nine days in the port of Yeysk, Russia for six deficiencies, including an inoperable general alarm, inoperable or improperly installed radio equipment and an inoperable echo sounder. Other deficiencies found included auxiliary engine issues, expired charts and a deficient voyage plan.