Frontline Abandons Euronav Merger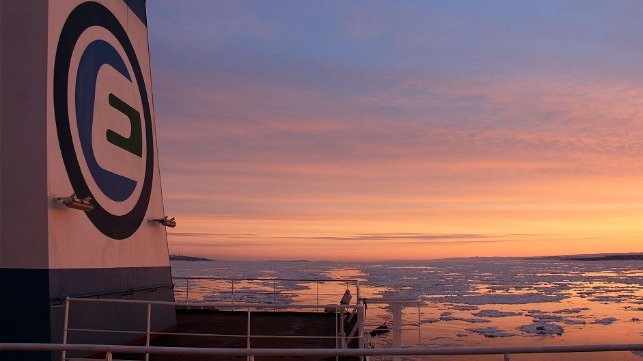 Frontline, the tanker company backed by Norwegian shipowner John Fredriksen, has unexpectedly backed down from a fight over a merger with tanker giant Euronav. The decision defies industry expectations of a drawn-out contest, and it brings closure for investors who have watched the disputed M&A deal from the sidelines.
The all-stock merger proposal was announced last July, and it promised shareholders "enhanced performance through incremental synergies" and a "new era of sustainable shipping with best-in-class decarbonization targets." However, Belgium's Saverys family - the shipping dynasty behind Compagnie Maritime Belge (CMB) - vehemently opposed the deal and had the wherewithal to block it.
"We believe there is a better strategy for Euronav. We believe this strategy should be based on diversifying the Euronav fleet and playing a leading role in the decarbonization of the shipping industry," Alexander Saverys, CEO of CMB, wrote in a letter to Euronav's board in December. "Compared with a takeover by Frontline, we believe this strategy will create significantly more positive long-term value for all of Euronav's stakeholders, not least its employees, and make the company 'future-proof.'"
Under the securities laws governing the transaction, 75 percent shareholder approval was required for the full merger. Over a period of months, the Saverys family spent $600 million to build up its stake to 25 percent of the company's voting stock, which was enough to prevent the deal from going through.
With a full merger blocked, Fredriksen-controlled Frontline had two options: to proceed with a limited "combination agreement" with one board governing two listed companies; or to withdraw from the proposal.
Given Fredriksen's reputation for hard-nosed dealing, many industry observers predicted an extended fight. On Monday evening, Frontline announced a different choice: it "has terminated the combination agreement it entered into with Euronav."
"We regret that we could not complete the merger as envisaged in July 2022, as that would have created the by far largest publicly listed tanker company. At the same time, both companies have independently very large fleets of crude oil and product tankers, and are already enjoying economies of scale as evidenced by our respective recent financial reports," said Lars H. Barstad, CEO of Frontline.
In a responding statement, Euronav said only that it was aware of Frontline's decision and that it "reserves all rights and actions in this respect."
Shares in Frontline jumped by 15 percent in after-hours trading, while shares in Euronav plummeted by 18 percent.