Former Manager of CSIC Expelled from Chinese Communist Party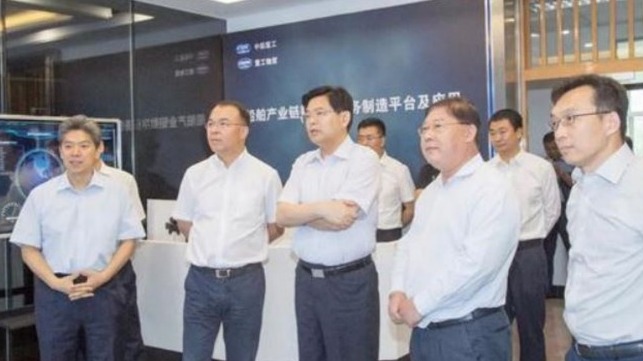 Sun Bo, the former general manager of giant shipbuilding conglomerate CSIC, has been expelled from the Chinese Communist Party on allegations of bribery.
In June, the CCP's Central Commission for Discipline Inspection (CCDI) announced that it had placed Sun under investigation. At the time, the CCDI said that Sun may have violated "Party disciplinary rules and law," a phrase that the agency typically uses to refer to cases of corruption.
In a statement released Monday, the CCDI accused Sun Bo of violating political discipline and political rules; harming the interests of state-owned enterprises; obstructing an investigation; favoring the business interests of his friends and family; abuse of power; and bribery. In addition, he stands accused of "engaging in superstitious activities."
"As a senior leading cadre of the party and a head of state-owned enterprises, Sun Bo is arrogant, disrespectful to the party, not loyal to the party, engages in power transactions, [and] accepts bribes," alleged the CCDI.
In addition to his expulsion from the Party, Sun faces the possibility of state seizure of any allegedly illegal income and the potential for criminal prosecution.
Sun, a graduate of Dalian University of Technology, rose through the ranks at CSIC subsidiary Dalian Shipbuilding Industry Co. before becoming the conglomerate's assistant general manager. He became general manager in 2015, in time to oversee the completion of the first domestically built aircraft carrier for the PLA Navy. The vessel returned to drydock for unspecified reasons in May, five days after she started sea trials.
Analysts suspect that the disciplinary action against Sun may have been tied to the unexpected drydocking; alternatively, according to Asia Times, Sun may have sold military secrets to the United States.
CSIC's yards form the core of China's naval shipbuilding capabilities, and are rumored to be starting work on the first Chinese nuclear-powered carrier.