Flexport Lays Off 20 Percent of Workforce, Hires More Engineers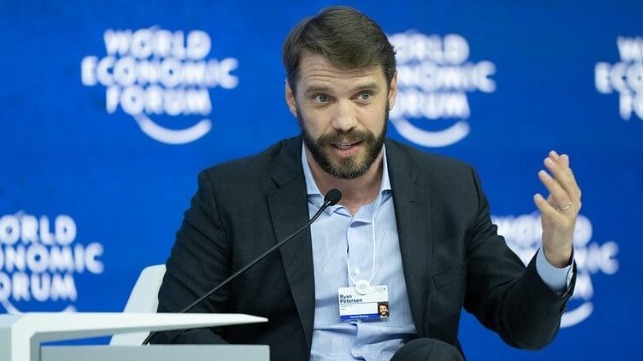 Flexport, the digital freight-forwarding trendsetter, plans to lay off 20 percent of its workforce due to the downturn in the ocean freight business. The company staffed up during the shipping booma of 2021-2022, but it now finds itself "overstaffed in a variety of roles" as the industry returns to normal levels of trade.
"We are overall in a good position, but are not immune to the macroeconomic downturn that has impacted businesses around the world. Our customers have been impacted by these challenging conditions, resulting in a reduction to our volume forecasts through 2023," said co-CEOs Ryan Petersen and Dave Clark in a memo.
Laid-off employees will get 12 weeks of severance pay, plus a 2022 bonus payment and accelerated vesting of their equity options.
At the same time, Flexport is hiring 400 new engineers to bring in priority skillsets. "We are in the process of doubling our software engineering talent," Peterson and Clark wrote. "The current slowdown in volume gives us time to focus on building our technology bench while the economy lags."
Flexport will have plenty of experienced engineers to choose from. Amazon, Meta, Twitter, Salesforce and Coinbase have all recently announced layoffs numbering in the thousands, creating a massive pool of tech talent in search of new opportunities.
Recent new hires include Teresa Carlson, a longtime tech executive at Amazon Web Services and Microsoft, who will serve as the freight forwarding firm's new president and chief commercial officer. Co-CEO Dave Clark is also relatively new to the organization, having departed Amazon for Flexport in September 2022.
Freight forwarding companies usually have a low profile, but during the pandemic-era shipping boom, Flexport became a household name as its managers made time to advise media outlets and government officials on supply chain snarls.
The firm is working to revamp the age-old business of forwarding with digital tools for booking and tracking, and it handled about $19 billion worth of cargo in 2021. Its latest Series E funding round put the firm's value at $8 billion.
Flexport is also exceptionally well-capitalized, according to Petersen. "We have a billion in liquid assets and we believe very much in the principal of having a fortress-like balance sheet to ride out things," he told CNBC early last year.
Top image: Ryan Petersen, Flexport Co-CEO, May 2022 (World Economic Forum / Boris Baldinger / CC BY-NC-SA 2.0)