Fire on Tanker off Batangas Kills Two
On Sunday morning, a fire broke out aboard a small tanker at the Philippine port of Batangas, killing two crewmembers.
At about 0900 on Sunday morning, Philippine Coast Guard Station Batangas received a call from staff at the local VTS operator. The carller reported that there was a fire at the Batangas anchorage area.
The PCG station got in touch with local disaster-assistance and firefighting agencies to prepare to respond to the blaze, and it launched a search and rescue operation for survivors.
Three tugs were located near the burning tanker, identified as the Horse. The good samaritans quickly brought their firefighting capabilities to bear. PCG personnel and local firefighters joined the effort, and the fire was declared out just after 1100 hours.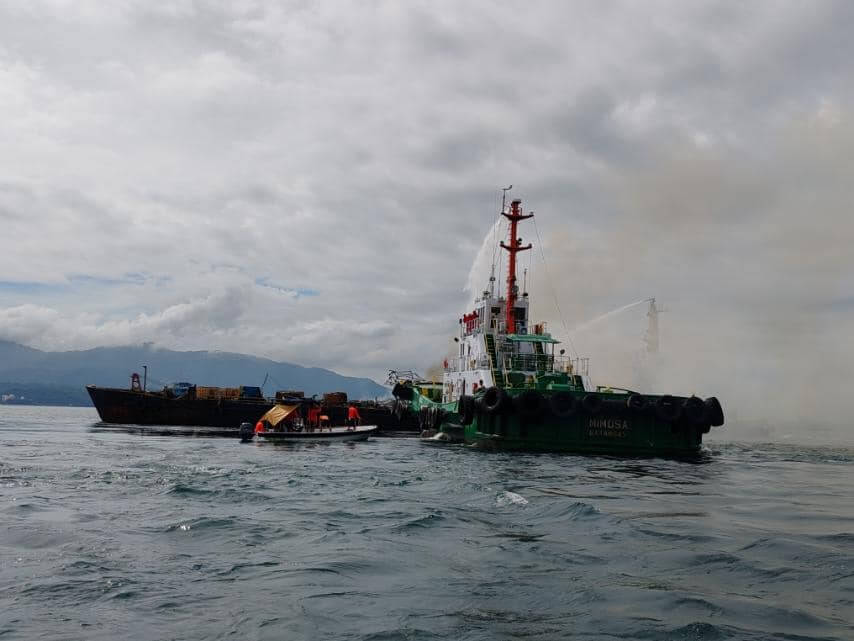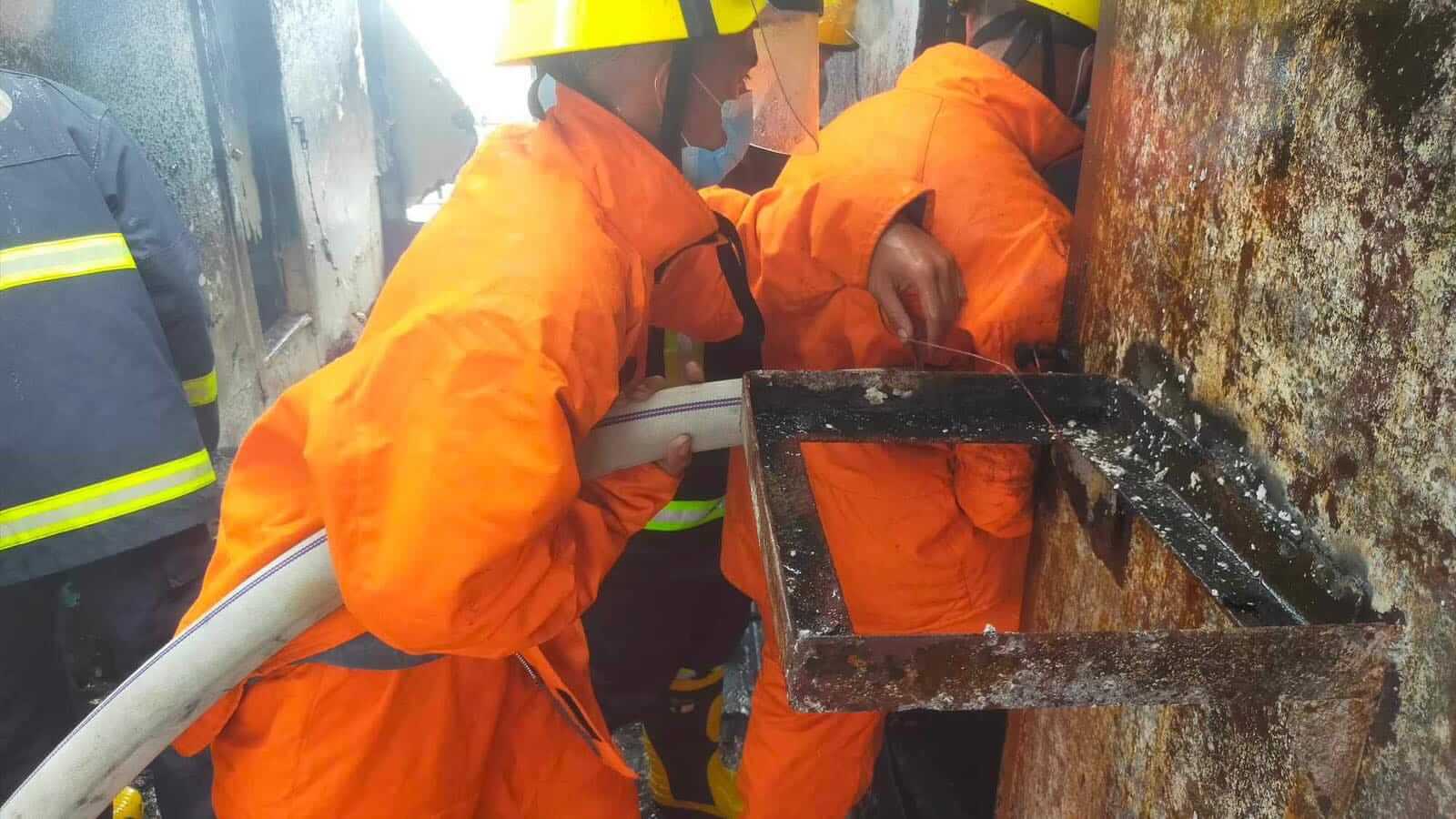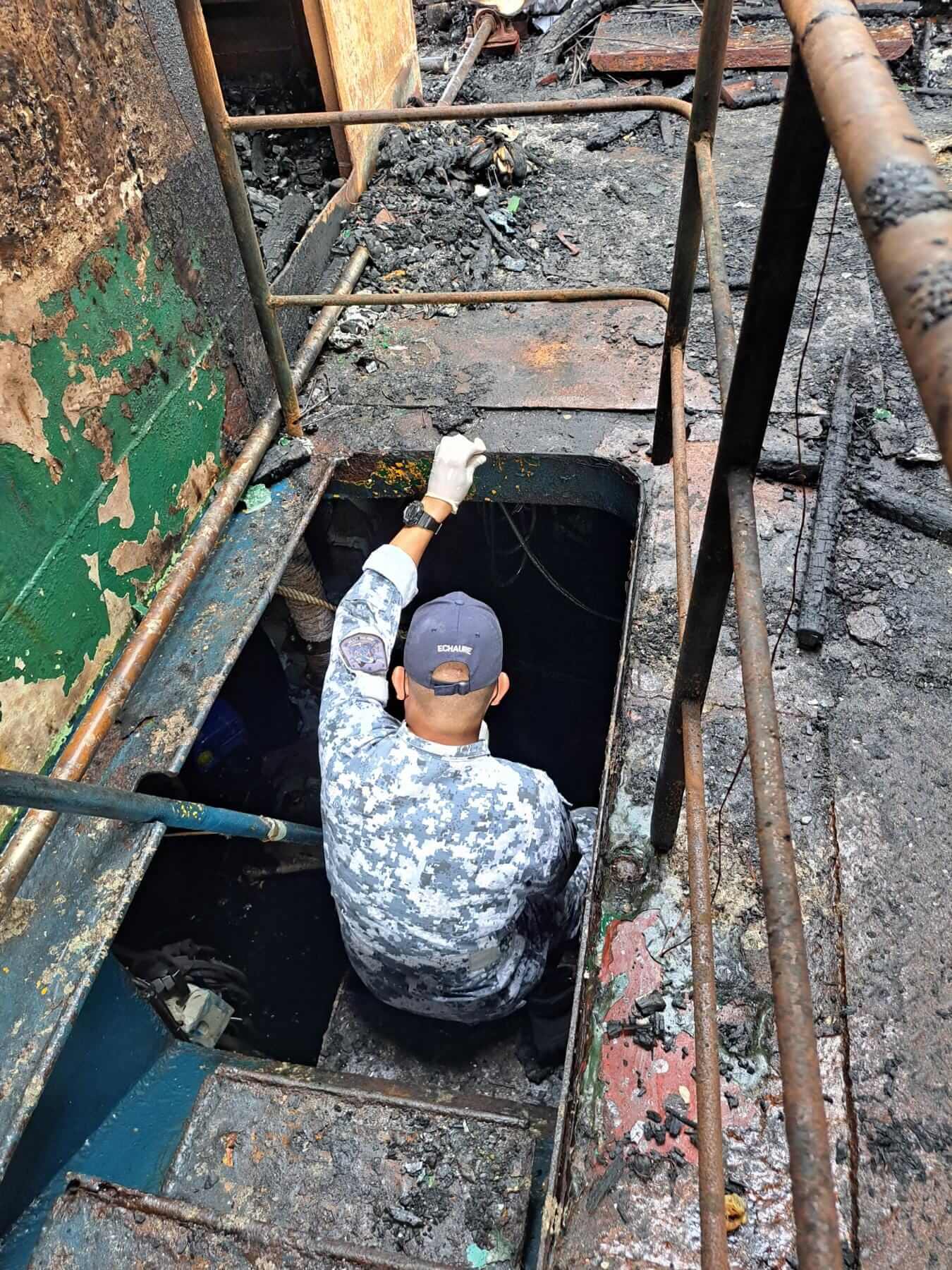 Images courtesy PCG
One survivor was rescued by a good samaritan fishing vessel and brought to a hospital for treatment. The victim had 30-40 percent burn extent, according to the PCG. The survivor was identified as Mr John Michael Alamansa, 26, a resident of Batangas City.
Two bodies were recovered from the scene, including one found towards the bow and another pulled from the water. The deceased had evidence of burns and may have been thrown clear of the ship by an explosion, a PCG spokesman told the Philippine Star.
An investigation into the cause of the casualty is under way.