Rex W. Tillerson, chairman and CEO of Exxon Mobil Corporation, has announced his intention to retire at the end of the year after being nominated for the position of Secretary of State by U.S. President-elect Donald Trump.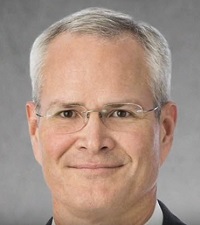 In his place, Darren W. Woods, currently president of Exxon Mobil Corporation, has been elected chairman and CEO by the board of directors effective January 1, 2017.
Woods, 51, was elected president of ExxonMobil and a member of the board of directors in January 2016.
Born in Wichita, Kansas, Woods joined Exxon Company International in 1992. During his career he held various senior domestic and international positions in ExxonMobil Refining & Supply Company, ExxonMobil Chemical Company and Exxon Company International. He also served as manager of ExxonMobil investor relations.
In 2012, he was appointed president of ExxonMobil Refining & Supply Company and a vice president of the corporation. In this role, Woods had primary responsibility for the company's global refining, supply and transportation activities. In 2014, he was named a senior vice president of the corporation and became a member of its management committee.
Woods earned a bachelor's degree in electrical engineering from Texas A&M University and a master's degree in business administration from Northwestern University's Kellogg School of Management.
Tillerson has been with the company for over 40 years. He was scheduled to retire in March 2017 when he reached 65, the company's mandatory retirement age for his position.
"We thank Rex for his leadership, service and dedication to ExxonMobil," said the board. "He led the company with integrity and honor, ensuring that safety and environmental protection were at the forefront of everything we do, generating value for shareholders and highlighting the impressive accomplishments of the company's diverse workforce throughout the world. We know that his service to the nation as secretary of state will be equally successful and distinguished."
Tillerson joined Exxon Company USA in 1975 as a production engineer. He held various senior roles in the corporation throughout his career spanning more than four decades, including executive vice president of ExxonMobil Development Company.
He was named senior vice president of Exxon Mobil Corporation in 2001 and was elected president and member of the board of directors in 2004. Tillerson was elected chairman and chief executive officer in January 2006.
With the retirement of Tillerson, the ExxonMobil board now is comprised of 12 directors, 11 of whom are non-employees.